Cool Down With Nine New Water Parks in Guangzhou
Posted: 06/12/2014 10:50 am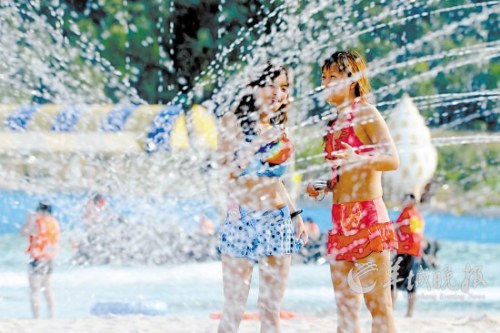 Those suffering from the stifling heat in Guangzhou will be able to find relief after nine new water parks and six beach swim facilities open in 2016, the city announced on its official Weibo account.
The nine new water parks include the second stage of the Haizhu District water park, Zhihui City East Central water park in Tianhe District, the Changzhou water park in Huangpu District, and the Zengcheng water park. The new water parks will cover 10 square kilometers.
The Longtou Lake beach swim center is one of six such facilities planned for Guangzhou. Construction has already begun on the Pazhou Bay beach swim facility and the Western swim center.
In addition to these projects, the city will build eight new city reservoirs including Tianhe Zhihui East Lake, Liwang Wanhua Lake, and Phoenix Lake.
Photo: Sohu