A simple visit to the vet for a shower and blow dry left one dog in Shenzhen dead
Posted: 07/10/2012 8:00 am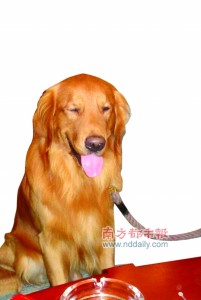 Once seen as a symbol of bourgeois decadence, dog ownership has rocketed in China in recent years. In Beijing, the number of dog owners expanded from 100,000 to 1.5 million between 2001 and 2007, according to Foreign Policy. Last year, the government introduced restrictions on dog ownership in an effort to crackdown on unregistered animals.
Now a Shenzhen man has lost his dog in mysterious circumstances, and he wants answers, and compensation.
A man took his dog to a vet in Shenzhen's Luohu District for a bath and came back to find his dog was dead. The man, Mr Yu, has rejected the vet's claim that the dog died of heatstroke and demanded 500 thousand RMB in compensation which he says he will use to build an animal shelter, Southern Metropolis Daily reports.
On the afternoon June 26th, Yu took his dog Snoopy to Yantian Rui Peng Pet Clinic to have a bath. An hour later, the clinic called Mr. Yu and explained that his dog was hyperventilating. The clinic called again to explain that the dog would receive an injection. When Mr. Yu arrived at the clinic, Snoopy was not there. The clinic claimed that the dog had died of heatstroke.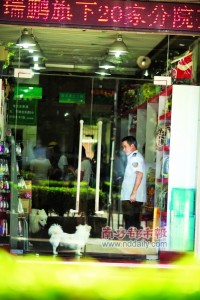 Snoopy was 6 years old, which is about middle-aged for a dog. According to Mr. Yu, Snoopy was bought by Yu for 100,000 yuan, apparently because the dog was a descendant of other famous dogs, when he was just 40 days old. Yu estimates that he has spent 200,000 yuan on the dog in the past six years. Mr. Yu's wife was said to have cried the entire night after hearing the news.
"My dog is worth 300,000 RMB now, since they (the clinic) refused to compensate me for my loss, I hope they can donate 500,000 RMB to help set up an animal shelter for stray dogs," said Mr. Yu. The clinic is yet to make a statement.
Should the clinic pay up to honour Snoopy's memory?