Fury In Hong Kong After MTR Train Runs Over Dog As People Tried to Save It
Posted: 08/21/2014 7:22 pm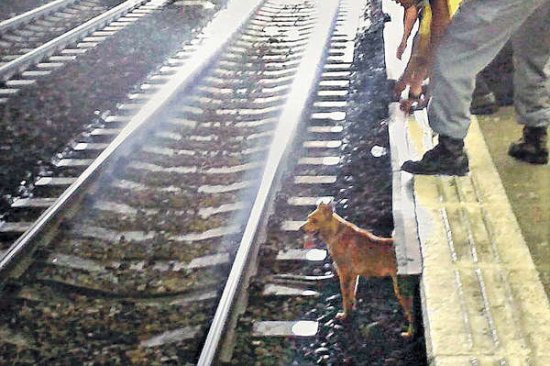 Hong Kong residents are outraged at local subway operator MTR, which is being blamed for a number of missteps that culminated in the death of a stray dog after being hit by a train.
The stray dog died when it was hit by the T801 train from Guangzhou at Sheung Shui Station at 10:30am on August 21.
The dog was first spotted around 9:50 in the morning by a commuter, after which train service was halted for six minutes while station personnel tried unsuccessfully to remove the dog from the tracks. The attempts included lowering a chair onto the tracks for the dog to hop onto. Unfortunately, the dog wasn't rescued in time. After failing to get him off the tracks, train service resumed and the dog was killed a short time later.
In a statement on its Facebook page, the MTR said that it has an official procedure for dealing with this kind of situation:
There are clear guidelines for handling any reported track or unauthorized station entry by animals. In such circumstances, MTR staff will do their best to safely remove the animals while also ensuring the safety of passengers and their own safety at all times.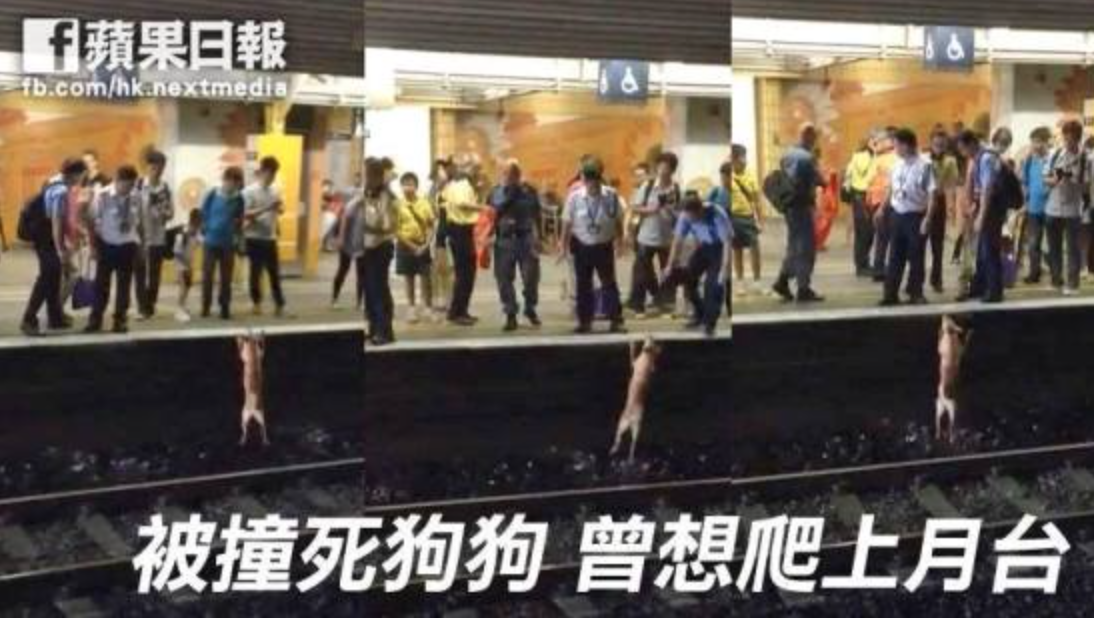 The incident has sparked a wave of anger among Hong Kong residents, some of whom have interpreted pictures of the stray dog on its hind legs as signalling its intention to climb up out of the tracks.
An online petition has been created, calling for a formal response from the MTR. So far 64,687 people have signed it (English version).
A memorial for the slain dog was held, while another commemoration service and a protest at MTR headquarters is planned.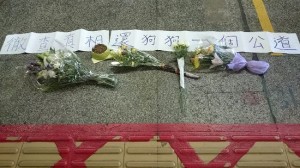 Furthermore, animal rights group the Society for the Prevention of Cruelty to Animals has announced its intention to meet with senior staff at the MTR Corporation. MIchael Wong of the SPCA refuted the MTR's claims that it has an official procedure for dealing with stray animals.
The story of a stray animal wandering onto subway tracks has recalled a case from last year in which the New York City subway system was halted for two hours due to two kittens that were in danger of being struck by moving trains.
The cats were eventually rescued by a police officer.