Posted: 12/12/2014 11:40 am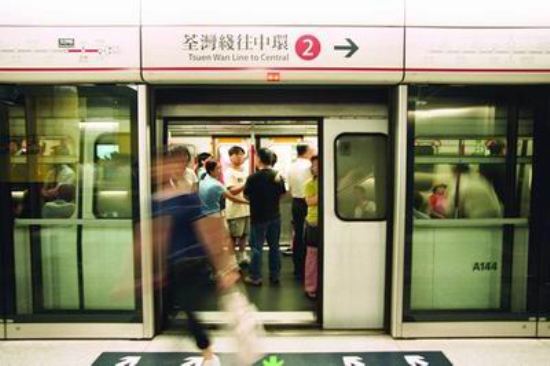 It's not quite all the way to Lamma Island, but it's a start.
Hong Kong's newest subway extension may not be very long, but connects a vital and historic neighbourhood with the rest of Hong Kong island.
The MTR Corporation announced that the West Island Line will open on December 28. It will extend train service westward from Sheung Wan Station to the western end of Hong Kong Island and will make stops at Hong Kong University (HKU) Station and Kennedy Town Station.
The construction of a third station, Sai Ying Pun, is behind schedule but expected to be operational by February 15.
Train service from Sheung Wan to Kennedy Town is expected to take five minutes for the three kilometer journey.
HKU Station is expected to serve as a transfer station to a future expansion called the South Island Line. This expansion will be separated into two separate but interconnected lines that will start at HKU and ring through the island to connect with the Island Line at Admiralty.
This weekend, the MTR will open HKU Station and Kennedy Town station for public tours. Tickets can be obtained from Central and Western district council.
Here are two reference maps that show how the West Island Line will fit in with the future Island Line.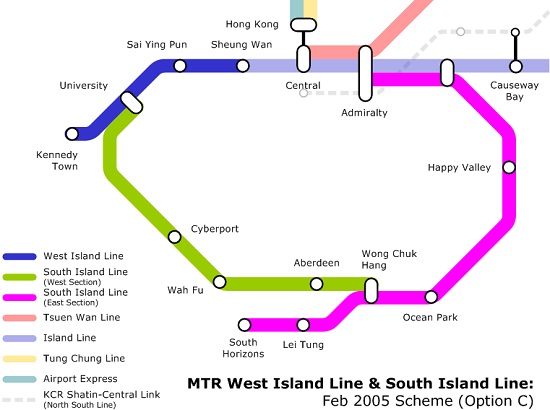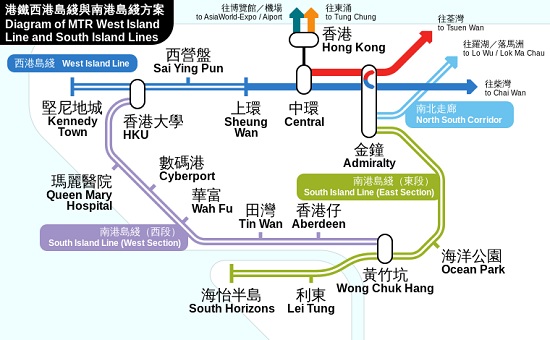 To take a glimpse at what the entire future Hong Kong subway system may look like, click here.