World's first Asian art curator forum set for Guangzhou
Posted: 09/4/2013 1:00 pm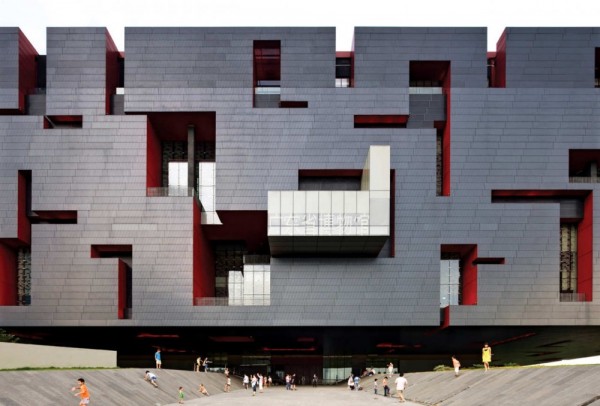 The Guangdong Museum of Art (GDMA) in Guangzhou's Zhujiang New Town is set to hold the world's first International Asian Art Curator Forum between September 11-13, according to a report by Global Times:
About 80 chief and senior curators of top museums, galleries and art institutions from both Asian and Western countries will gather there and have dialogues about art development in Asia. This is the first time that the collective voice of the Asian art community will be heard by the world based on its own land…
This is no small-scale event. Some of the world's most famous art museums have been invited by the National Art Museum of China to take part in the forum, including The Metropolitan Museum of Art in America and the Tate Modern in Britain.
"This is China's appeal to the world at a high level event about Asian art as well as its thoughts and response to the global focus," the Times added.
Meanwhile, The European Fine Art Foundation (TEFAF) reported that the worldwide art and antiques market fell by 7 percent last year, likely due to a slow down in demand from China where art sales tanked by 24 percent in 2012.
Yet Asian Correspondent wrote an article August 27 titled "Is China's Art Scene on the Rebound?" In it they spoke with Paolo Mozzo, chairman of ARTantide, who said: "It is more of a cultural than an economic issue, as they are strongly tied to their own traditions.
"In short, it is a form of economic nationalism. But such nationalism could change as foreign customers focus on Asian art and Chinese ones increasingly look at the western market – not least for speculative reasons."
Mozzo added that the Chinese art market may in fact be doing better than official studies and data implies, and a new push from the Chinese Central Government to "support artistic and cultural enterprises" without any focus on profitability will be welcomed by the country's art lovers and artists alike.
The GDMA is located on the northern banks of the Pearl River in the centre of Guangzhou's Tianhe District (the city's Central Business District), and only finished construction three years ago in 2010. It consists of four large exhibition halls showcasing over 130,000 exhibits.
It is unclear yet whether the forum will offer any kind of public engagement, or whether it will be a strictly closed-door event. Either way, it's an interesting development for China's art world, and likely a positive sign of things to come.
Photo credit: thecoolist.com