Millions in fake RMB found in Guangdong after forgery ring smashed
Posted: 02/11/2013 1:57 pm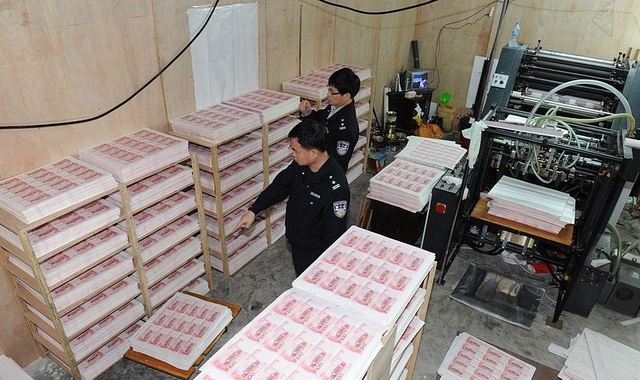 Those fake hundred-yuan notes you've received from time-to-time may well have come from this gang in Guangdong. They've finally been arrested for mass producing counterfeit cash.
Police have gathered up the highly-organised group of criminals after coming across their operation and discovering fake cash worth 210 million yuan (US$33.69 million). It's possible the group produced more, with much of it already in the system.
In total, 37 people were arrested in the raids, with two rings smashed in the process.
Here's more from Shanghaiist:
Following several successes last year, at the end of January the Guangdong police mounted a series of co-ordinated early-morning raids in several places across the province.

In the town of Jieyang they found the main printing plant, hidden within a private furniture factory.
Guangdong is not just the manufacturing capital, it's the counterfeit cash capital, too, producing 90 percent of the country's counterfeit RMB.
Here is a useful primer by What's On Xiamen on how to spot the fake stuff.