Posted: 06/4/2014 12:22 pm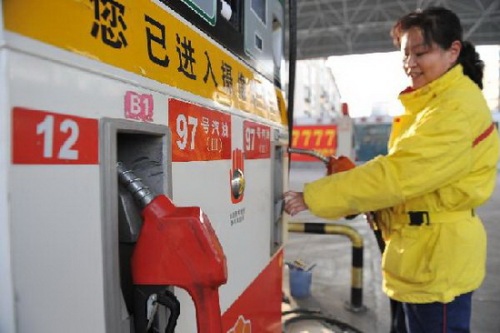 Almost a month ahead of schedule, a new standard of cleaner gasoline is now available in 14 cities around Guangdong including Guangzhou, Shenzhen, Dongguan, and Maoming, reported the Southern Metropolis Daily.
Originally planned to be introduced on July 1, the new gasoline grade is called "National V". It will replace the existing "National IV" gasoline that is very similar in specifications to the Euro IV.
The new fuel will bring a slight increase to gas prices estimated at RMB 0.10. However, no increase will be made while it is being introduced.
Other Guangdong cities will gradually receive the new fuel, a total process expected to be completed by July 1, 2015. "National V" diesel fuel is expected to have completed its implementation in Guangdong by that same date as well.
Photo: People's Daily Online