Posted: 05/8/2014 5:05 pm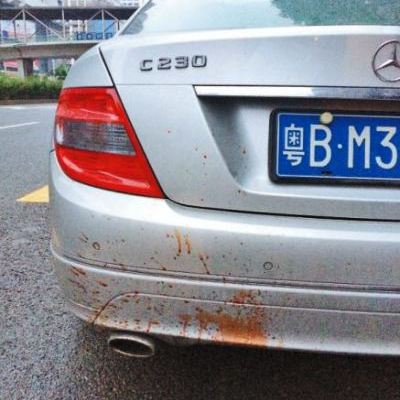 PRD Today is our daily collection of links and stories from the Pearl River Delta and beyond.
Over the span of four days, three street cleaners have been struck by vehicles on Shenzhen streets leading to two deaths. The latest incident occurred early yesterday morning, when a street cleaner name Zhang was struck and killed. On May 4, a street cleaner was killed when a truck overturned. Another collision with a street cleaner was a hit-and-run incident in Bao'an District.
National real estate sales were down 30 percent over the Labor Day holiday. There were only 49 sales made in Shenzhen, a 36 percent drop from the 133 sales made at the same time last year.
There's a trend in here, somewhere: The Guang Real Estate Group of Shenzhen has refuted rumors that it is about to close down while also admitting that they have not met key promises to its homebuyers. The group had twice been put on a blacklist by the Supreme People's Court this past January.
A fire broke out at the foreign languages girls' dormitory at Huizhou College last night at around 9pm. No injuries were reported, and the fire was extinguished within half an hour. An electrical charger is suspected as the source of the fire.
Elsewhere, firefighters rescue a cat trapped up a tall building at Wanxia road and Shekou Street in Shenzhen. It's this type of ideal service to remind you that police fire warning shots into the air.
10 billion yuan in funds will be allocated towards rectifying the safety hazards of 304 villages in Guangdong Province over the next three years. The plan that will affect 982,000 residents and 5 million migrants will look to improve fire safety, water quality and drainage among other projects.
Performance art is best when hilarious: Two men act out the "toddler public pee dance" while astonished Chinese look on. For a five minute-long video, that's a whole lot of pee.
Yuan Kejian, the Chairman and General Manager of Shenzhen Century Plaza Hotel, resigns after failing to fulfill his duties.
The Sino–French Business Forum will hold its second meeting at the Sofitel Guangzhou Sunrich on May 15.
In Zengcheng, Guangdong, a woman named Ah Shan said she was violently raped by a gang of four men after she men a man named Xiao Dong on Weixin online. After she had suggested getting a room with Xiao Dong, he in turn mentioned this news to a few of his fellow villagers.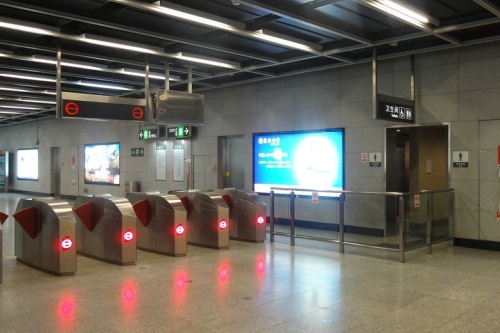 Pay to pee: If you need to use the bathroom at a Shenzhen metro station, it looks as though you'll need to pay your fare to get in. That, or you can always use the bathroom outside, the one that is conveniently located everywhere.
Weather: rain is expected to keep falling throughout this upcoming weekend, making for a span of ten days of precipitation.
Photos: Weibo (2, ), Shenzhen News