Posted: 05/5/2014 7:31 pm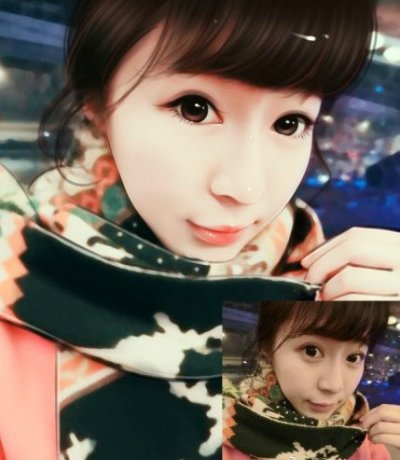 Hey, expat ladies: does being single in China suck? Are you tired of being an amazing catch that no fisherman is interested in? Take our Nanfang China Insider Sex Tips for the easy way to make yourself more appealing to the Chinese man!
As the prominence of social media continues to grow, so too will your appearance online. For you to properly send out the right signals, you'll need to look your best in order to compete with the many pictures of last night's dinner on Weixin.
We are all for being fabulous and free as a single woman in your thirties, but it remains that Chinese men are fickle with their choices. Don't wind up being a leftover!
Entire lives and websites are devoted to fashion styles, clothes and make-up in China, but for this installment of Nanfang China Insider Sex Tips we're going to focus on one thing: how to have an aesthetically-pleasing online appearance by Chinese standards.
If you thought posing like an alluring Chinese girl was as easy as flashing the peace sign, well sorry, girlfriend—you just Dewey Decimaled yourself a place back up on the shelf. It's high time your avatar got a makeover.
Taking a headshot and digitally adding stars and rainbows is so pre-millennial. Nowadays, all the hippest Chinese girls are going back to the drawing board—literally.
Chinese women are taking pictures of their faces and accomplishing what make-up and plastic surgery can never do: becoming the paragon of pulchritude that is a cartoon character: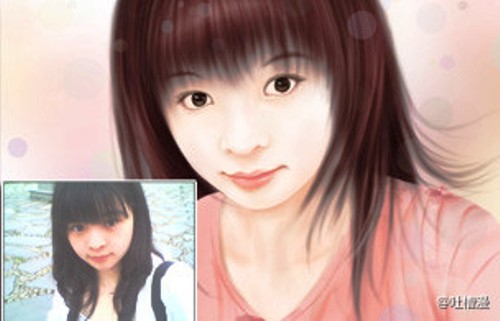 Finally, ladies—we can look our best without tramping around in high heels all night. Apply the Chinese aesthetic to your own face: flatten your face, enlarge your eyes, and make your skin into smooth, creamy porcelain. And get rid of that nose while you're at it.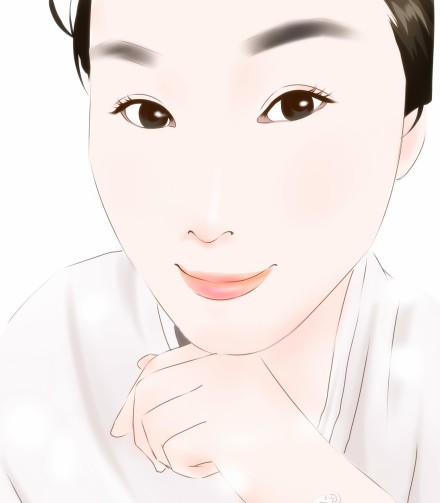 Animization isn't just about making your character portrait into a cartoon profile, Another popular method is to enhance reality into the idyllic dream it ought to be: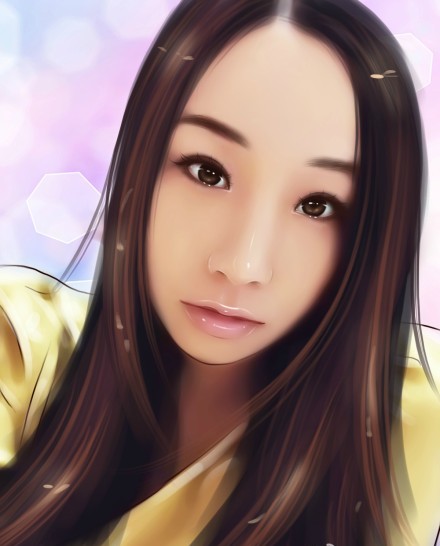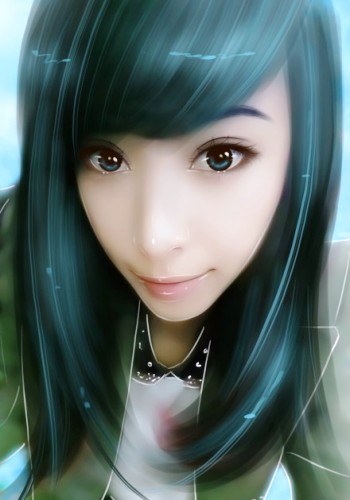 If the Chinese man of your dreams has been obsessing over a two-dimensional fictional character, why let that stop you? If you can't beat 'em, join 'em!
Here's a picture of fine, young Chinese woman. She's very pretty, and that wink is a nice touch: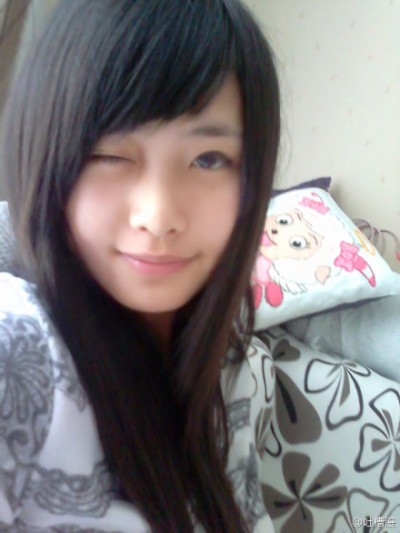 However, by online standards in the ever-competitive world of social media, that isn't enough. Ladies, you'll need to bring your A-game to the table, and by "A" we mean "Anime":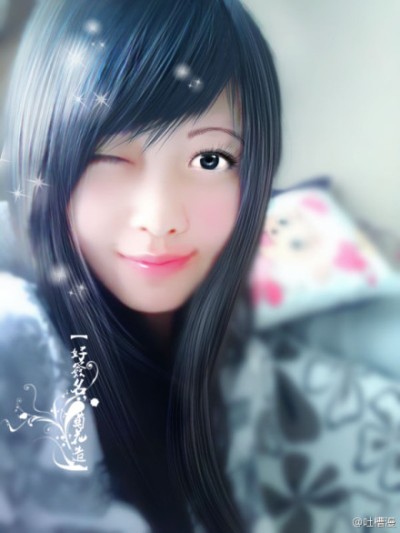 Animization—it's even better than the real thing.
If fumbling with phone apps of a foreign language or bugging your creepy co-worker to sketch you up isn't a job in the cards, well don't fret, you can still get of picture of the "ideal you" that has been waiting to transcend from its boring reality equivalent.
With so many people using smart phones to take "selfies", it's high time that a camera was specifically made for this purpose. And that's what the Casio EX-ZR1000 is: a camera that is designed to be held at arm's length and pointed at your own face. This camera has a screen that swivels out to allow us to take proper pictures of ourselves without needing to stand in front of the bathroom mirror.
And to help us ladies out, the Casio EX-ZR1000 is equipped with a number of built-in features that allow us to skip the hassle of Photoshop and other programs (Math and sciences—yuck! Am I right, ladies?) A special feature of this camera is a make-up filter that lightens the skin and softens the tone of everyone in its field of view—in up to twelve separate increasing increments!
We're not sure if increasing the size of the filter will make your smile bigger, or in fact makes you truly happier.
(No word as to what will happen when a user with beautiful dark skin uses this filter, but then this problem likely has solved itself by not being on sale in places that aren't in Asia.)
Chinese culture has its own standards of beauty, and while there isn't much you can do to change your physical features, there is a lot you can do to change the way your physical features appear.
Ladies, it's time for you to be fabulous and become the sexy cartoon character you've spent your entire career trying to overcome.