Posted: 12/9/2014 4:52 pm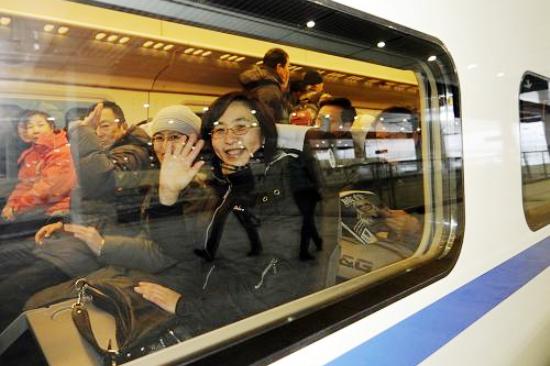 New railway lines opening tomorrow will provide shorter travel times between Shanghai, Guangzhou, and other major Chinese cities. The Shanghai railway authority announced it will provide high-speed rail service to 32 cities in Guangdong, Guangxi, Hunan and Jiangxi.
As well, direct service will be provided to fast trains going to Harbin, Shenzhen and Lhasa.
Starting December 10, it will only take six hours and 50 minutes to travel between Shanghai and Guangzhou. It takes 16 hours to use the old fashioned trains.
Online ticket sellers list business class tickets for the tomorrow's Shanghai-Guangzhou high-speed train priced at around RMB 2,500. First-class and second class tickets are priced at RMB 1,300 and RMB 800.
[h/t Shanghaiist]
Photo: news.China