Posted: 10/17/2013 2:40 pm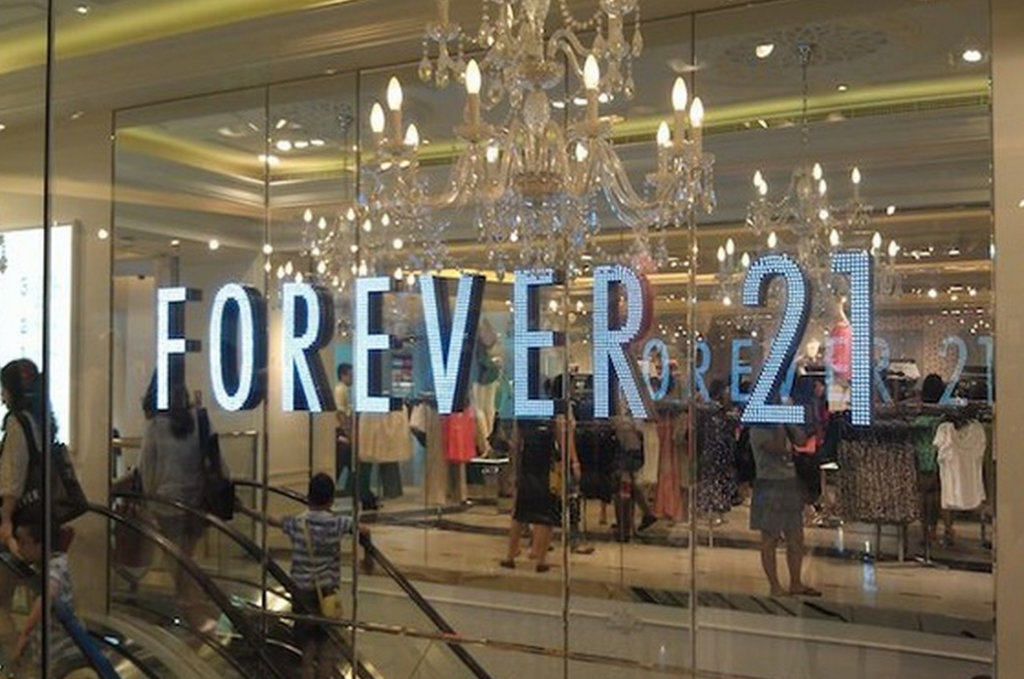 A slew of American and British stores have been opening the PRD and Hong Kong in the past few years, giving shoppers a whole lot more choice when it comes to fashion.
The latest is American brand Forever 21, which recently threw open its doors at Coastal City mall in Shenzhen.  The 2000-square-foot store is the third shop to open in Mainland China, with the first two in Beijing and Shanghai.  Up until now, those wanting Forever 21 had to hop the border into Hong Kong, but that is increasingly becoming no longer necessary (via SCMP):
"Shenzhen shoppers looking for international fast fashion [high turnover] brands used to love going to shop in Hong Kong," said Linda Lin Dan, retail services director in Shenzhen for property consultancy Colliers International.

"But since more of these brands began setting up their stores in Shenzhen in recent years … an increasing number of middle-class consumers are staying to shop in Shenzhen."
Topshop opened a pop-up store in Shenzhen last year, and Topman opened last September. Meanwhile, Shenzhen was also the site for the first Apple store in China outside of Beijing and Shanghai.
There are still some reasons to pop across the border to Hong Kong though… it remains one of the few places in Asia with an Abercrombie and Fitch.