Beijing to Ban Coal Use In Urban Districts by 2020
Posted: 08/6/2014 1:20 pm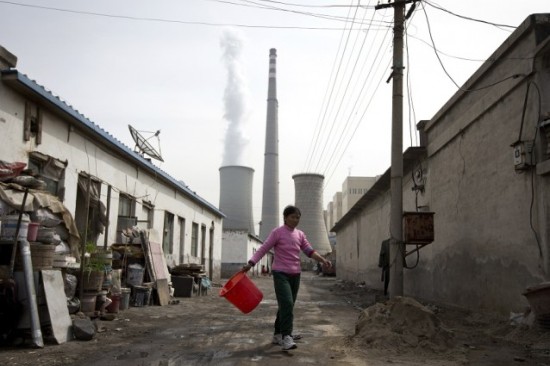 Beijing is set to tackle the scourge of the city's pollution problem: coal. The Chinese capital says it will eliminate the use of coal in its six main districts by the year 2020, according to the Beijing Municipal Environmental Protection Bureau.
The Beijing districts are Dongcheng, Xicheng, Chaoyang, Haidian, Fengtai and Shijingshan, which are the most urban district in the city. All will have to cease using coal and coal products while any power plants or other facilities that use coal will be shuttered. More efficient energy, like natural gas, will act as a replacement to coal in the nation's capital, the bureau said.
In 2012, the burning of coal amounted to a full quarter of Beijing's total energy use, reported Xinhua. By 2017, this figure is expected to drop to 10 percent.
As part of the crackdown on pollution, other types of fuel to be prohibited include fuel oil, petroleum coke, combustible waste and some biomass fuels.
As air pollution has plagued Beijing and throughout China in recent years, several approaches have been suggested or implemented to ease the burden on residents. The concept of establishing "wind corridors" to help blow smog away in Beijing is currently being researched. As well, six million cars will be taken off Chinese roads in order to reduce air pollution produced by automobiles. In Hebei, a gigantic water cannon patrols city streets shooting mists of water into the air in order to rid urban air of excess airborne matter.
Photo: Think Progress