China's Ambassador to Tanzania Blasts Own Countrymen In Epic Rant
Posted: 07/15/2014 5:50 pm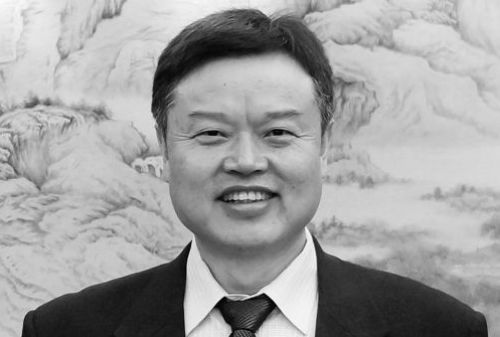 China's ambassador to Tanzania Lu Youqing has unleashed a torrent of criticism at his own people in a rant during an interview. Lu said his job is much harder than other ambassadors because Chinese people give him a "headache", they lack respect of the law, and promote disunity among Tanzanians.
Lu is presiding over a great expansion in trade between the two countries, which has seen an influx of Chinese people in the country. China is now Tanzania's second largest trading partner with US$3.69 billion in trade last year. Still, Lu can't stop complaining about Chinese people. In an interview with Southern Metropolis, he said:
There are about 70 embassies in Tanzania. No embassy of another country is like ours. All day (we're) worried about consul problems involving Chinese nationals. No other country's citizens are like our citizens who incessantly complain about unfair treatment, like during luggage searches at airport customs, being stopped by police in traffic… these incidences give me a headache.

Our personal bad habits have followed us! After coming to Africa, number one, there will definitely be internal strife and disunification in which a lot of people will have problems. A person on their own, or a company–that won't be a problem. But if there are several (Chinese) people, or several (Chinese) companies, then they will steal from each other. A contractor will often fight with his own people, traders will try to poach from each other, and slander each other. It's gotten to the point where Chinese companies here in Tanzania will search out a government representative to bribe and get them to stand for their interests. In 2012, two Chinese companies ruined a Tanzania transport department head and deputy department head. They provoked infighting between the two government officials, and in the end the president of Tanzania dismissed them both.

Secondly, they lack awareness of the law. We can't reasonably insist that everybody be so, and also this is just a small minority of people, naturally. For example, ivory smuggling, rhinoceros horn smuggling, illegal mines; the local laws forbid the transporting of prohibited items out of the country. Each time Tanzania announces they are going to capture ivory smugglers, we (at the embassy) get nervous. However, it always turns out the same way. The governor of the province of Dar es Salaam told me he once saw a police officer bar the path of a Chinese motorist. The governor did not consider this to be a friendly way to treat Chinese nationals, and so he had a complaint made against the police officer. The police officer reported to his superior that there was a car that contained ivory; however, the Chinese motorist denied this. During an extensive search, the hood of the car was opened, and placed upon the engine was an amount of ivory. After this, the governor had less to say in support of Chinese people.

At the airport, Chinese nationals often have their luggage searched. In regards to this, I sought out the director for the Tanzania customs. He agreed that he didn't want to have to do this, especially as it resulted in more work for his department. Our embassy staff was very nervous. Then he let me see a series of photographs: they were all of ivory smugglers. One woman even tried to smuggle ivory in her bra. Tanzania custom agents are no fools; if they find one person who doesn't have any, or two, or ten, they will still search a Chinese person. As well, all of the people who get investigated have a speech to tell me: "Ambassador, we have helped them so much; how can they treat us like this in return?" They don't have even a single bit of awareness of the law.
Remember, everybody: Lu is only complaining about a minority of Chinese nationals misbehaving in Tanzania. He isn't an expat living in China complaining about a Bad China Day.
[h/t Quartz]
Photos: Sina