[Look] China's University Grads Transform the Traditional Grad Photo [UPDATED]
Posted: 06/25/2014 9:28 am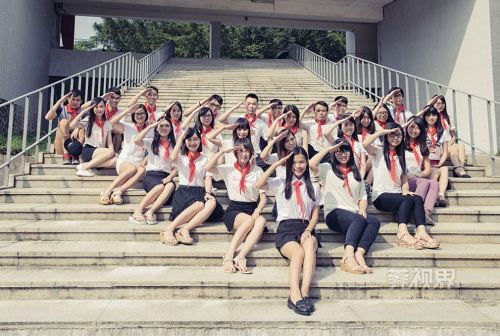 UPDATE: Added Cultural Revolution cosplay at end of post.
***
Students of China: You've worked hard your whole life, passed the gaokao, entered university, graduated from university… now, then, is the time to party. For many university students in the country, one way of enjoying one's youth is to look like it.
With that we have a compilation of zany photos of university graduates showing how crazy they can get now that their work is complete.
Here are students from class 1 of the broadcast television news class at Dongguan Science and Engineering Academy finally getting around to performing co-ed hijinx in the bathroom along with a lot of jumping:
Likely inspired by the recent trend of taking wedding photos underwater, these Chongqing students aren't just brainy academics, but brainy academics that look like ethereal fairies:
Or you may be more of the pensive type who prefers a morbid remembrance of your university days:
UPDATE 11:13am June 26: And then there's cosplay from the Cultural Revolution seen in these graduation photos from a university in Heilongjiang Province, complete with Red Guard uniforms and white wedding dresses that may be an anachronism: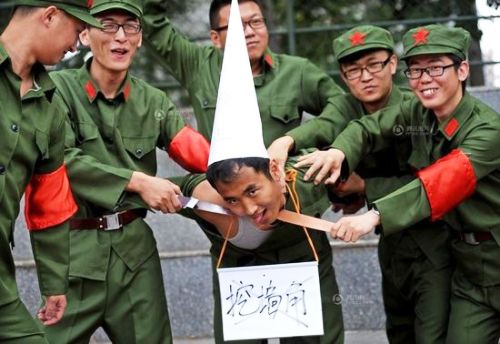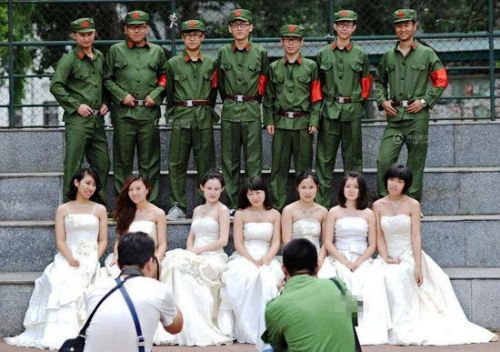 Photos: MSN, Southern Daily, Renren Network