800 bottles of soy sauce blended with carcinogenic industrial saline solution
Posted: 05/30/2012 7:00 am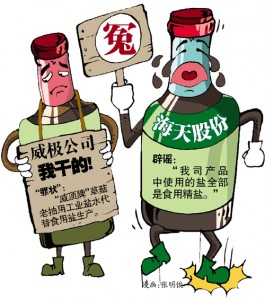 If there is one culinary staple Laowi and native Chinese can agree upon, it would probably be soy sauce. The salty substance is ubiquitous in Chinese cooking and has successfully infiltrated cultures far beyond the Middle Kingdom. However, following a report over the weekend in the Nanfang Daily, you may want to consider switching brands, if not avoiding the sauce entirely.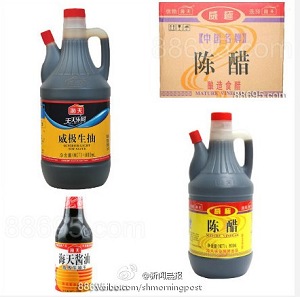 According to the report, Foshan based Gaoming Weiji Seasoning Food, has been using some very dodgy methods in the production of its soy sauce. Rather than seasoning their soy with table salt as is normal practice, Weji seasoned close to 800 bottles of mushroom flavoured dark-soy, and light soy with a carcinogenic industrial saline solution. The 800 bottles have already been sold to local retailers.
Following an investigation by the Industrial and Commerce Bureau, it was discovered that the company had in excess of 26 tonnes of the saline solution stock-piled in its factory. According to investigators, as the industrial solution is substantially cheaper than table salt, Weiji were hoping to cut production costs, and in turn, increase profits.
The controversy however doesn't end there. While Weiji is a relatively small enterprise, the company was initially registered by Hai Tian Flavouring & Food Co. Ltd., the largest flavour and seasoning producer in Foshan. Despite the relationship, Hai Tian has thus far denied any corporate association with Weiji or involvement in the scandal.
This of course is not the first time local businesses have been caught replacing common cooking products with cheaper, unsafe alternatives.  Last September we told you about the Guangdong Public Security Bureau's crackdown on gutter oil. Apparently we can now add carcinogenic industrial saline solution to the list.