Heavy Rains Flood Streets in Guangzhou and Zhanjiang [UPDATE]
Posted: 06/11/2014 12:48 pm
Heavy rains this morning caused flooding in Guangzhou and Zhanjiang, leading to many traffic disruptions.
Guangzhou Live has reported several Guangzhou roads having been submerged:
The Inner Ring Road B Line by Martyr Road has been flooded with all traffic stopped in the area.
Both directions of traffic have been flooded at the Shahe Overpass at Inner Ring Road by Lianquan Road where traffic is moving very slow.
Water is slowly creeping from west to east at the Inner Ring Road by the Luhu Road exit
The area underneath the Tianshou Road Railway Bridge has been flooded on both sides
Dongfeng Road under Nonglin, Martyr Middle Road opposite the Huanghua Playhouse, and the area underneath the Tongxin Road Railway Bridge have all had both sides of their roads flooded
Meanwhile in Zhanjiang, heavy rainfall from 6am to 9am in Xiashan District has led to flooding on Haijing Road where several cars have stalled, reports Yangcheng Evening Report.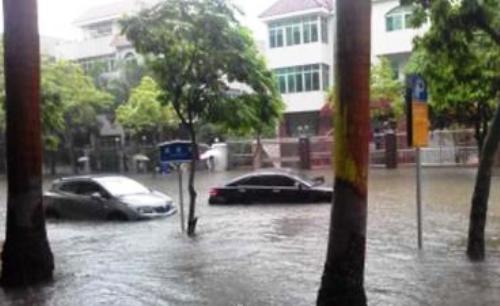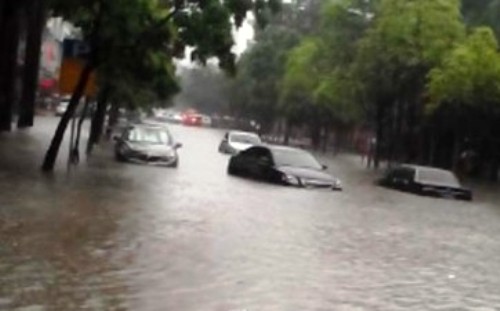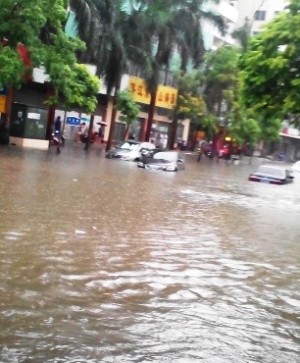 UPDATE 4:50pm June 11: This afternoon the districts of Yuexiu, Tianhe, Zhuhai, Liwan all received rain in excess of 100mm, reports the Guangzhou Daily.
Here are some photos taken of flooding from around the city: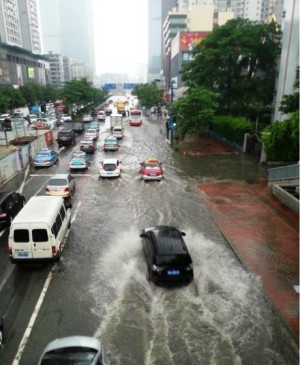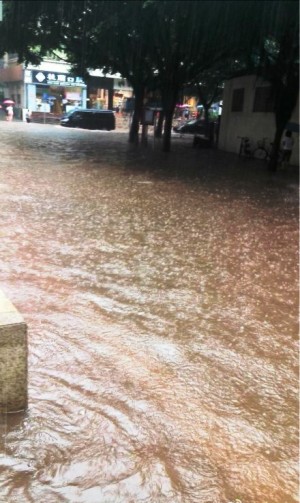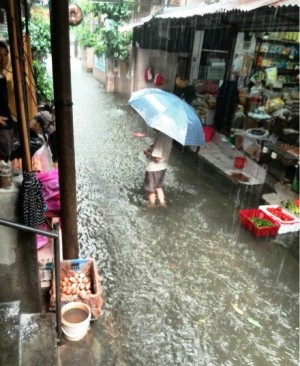 Photos: Guangzhou Live via Weibo, Yangcheng Evening Report via Weibo, Guangzhou Daily via Weibo