[Photos] Brand New Train Station Roof in Hebei "Leaks Like a Waterfall"
Posted: 08/29/2014 2:27 pm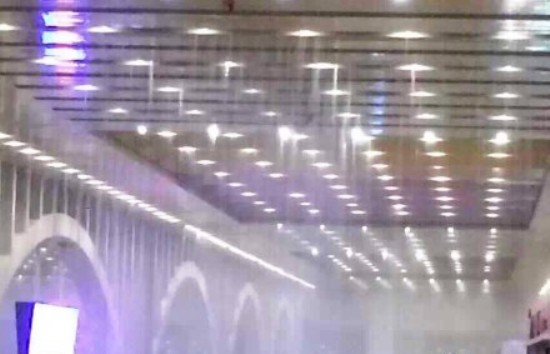 Chinese modern architecture can be counted upon to be grand, austere, and usually resembling some kind of kitchen utensil. And if the brand-new Shijiazhuang Railway Station is an indication of a trend, Chinese buildings are also built to be leaky.
READ: Shenzhen's brand new airport already leaking
In the case of the Shijiazhuang Railway Station, "leaky" may not quite capture what is happening. Netizens posted pictures last night showing a torrent of water spraying from the railway station ceiling, covering a large section of the passenger hall.
To be fair, a record rainfall hit Shijiazhuang at that time. The rain was so severe it flooded roads and delayed flights and trains. And yet, if you were a resident of the capitial of Hebei that night, you wouldn't be able to find shelter from the storm at its brand new train station.
Here are some more pictures:
Instilling a respect for the natural environment, the leaky Shijiazhuang Railway Station has inspired a hashtag on Weibo named after the Water Curtain Cave in Shanxi Province. While it appears to be an appropriate enough name, the visual similarities are there as well.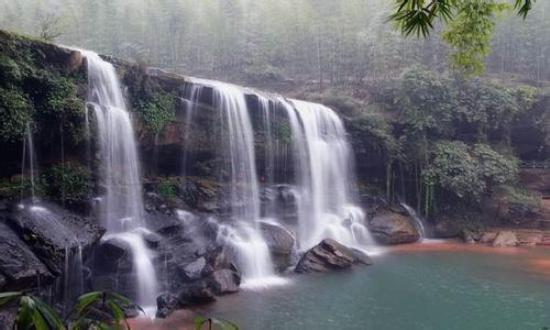 Related:
Photos: Dongguan Times, Sina Hebei, 761