Posted: 06/11/2014 6:28 pm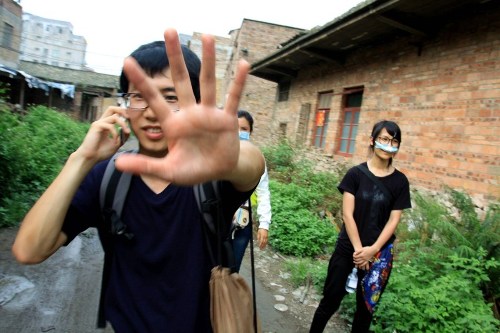 Despite taking the proper precautions to prevent such conflicts, a restaurateur in Guangxi Province was targeted by several animal activists trying to forcibly release captured dogs from his restaurant, reports the Yangcheng Evening Report.
According to a Xinmin Community report, 10 unidentified people from Guangdong, Nanning and Guangxi clashed with local residents in Yulin over the treatment and capture of dogs used for their meat on June 10 at around 8am.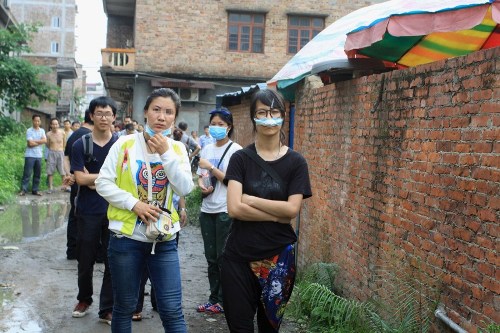 The activists first got into an altercation with a merchant, and tried to throw food at the trapped dogs. When that didn't work, the activists alerted police.
However, the activists weren't happy with police and municipal food inspection workers so they kicked down the merchant's door despite him showing his certificate of quarantine. 
The animal activists have all been detained by authorities.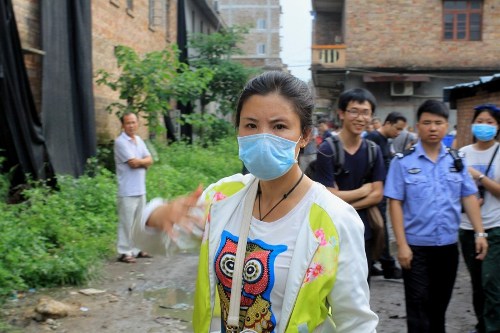 Yulin has been trying to prevent these kinds of disputes.
To keep from drawing attention from activists, restauranteurs were told to remove the word "dog" from signs and menus, refrain from slaughtering dogs in a public place (such as in the middle of the street), and not to hang cooked dog meat in front of the store.
Here are some censored signs that don't have the character "dog" in them: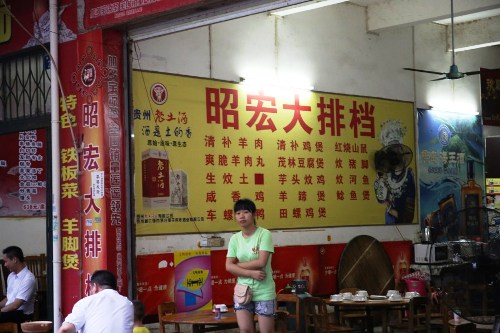 Right above the woman are the words "Live roasted x".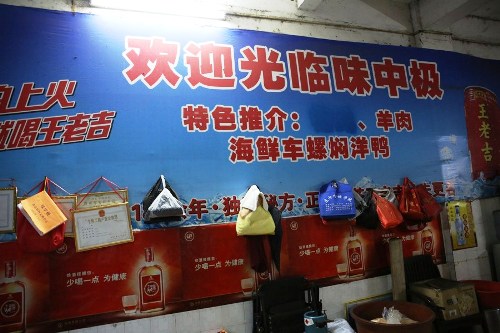 The censored words are in the middle of this sign: "House specialties: x, mutton"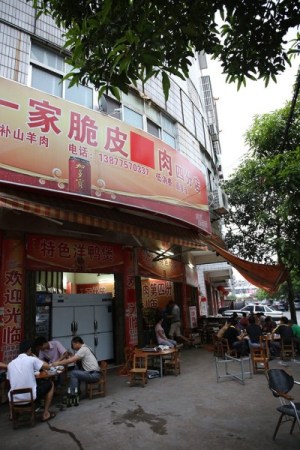 The sign reads in part: "… crispy skin x meat".
Most city restaurants have complied with the guidelines, but some residents who are proud of their dog-eating ways are upset.
Yulin resident Mr Liu said the "dog" character in signs should not be hidden:
We haven't done anything illegal, why must we eat dog meat on the sly?
Soon no Yulin resident will have to be shy about their taste for canines. On June 21, the Summer Soltice Lichee Dog Meat Festival will take place in Yulin. Last year, it was estimated nearly 10,000 dogs were consumed during the festival.
Animal activists have proven to be influential in shutting down similar events. In 2011, the City of Jinhua in Zhejiang Province cancelled its dog eating festival due to public pressure.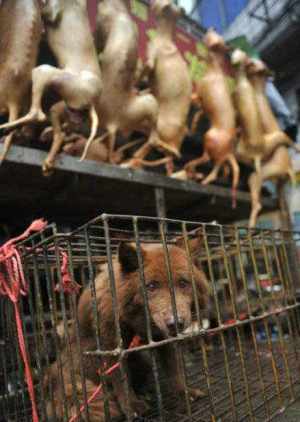 Photos Yangcheng Evening Report, Caijing, Shenzhen Evening Report