Posted: 06/5/2014 11:12 am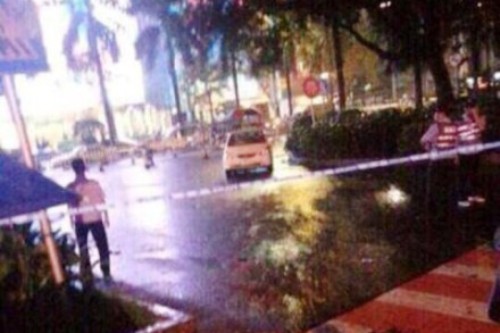 [This story contains violent content that may offend some readers]
One person is dead and another is injured after two teenaged girls were stabbed when crossing the road to return to their shift at a Dongguan shoe factory, reported Southern Metropolis Daily.
On the evening of June 3 at around 6:50pm, two female workers were returning to work after shopping at a mall. They were crossing Dongmen Middle Road at the intersection of Shuanglong Road, in Xiaobian Neighborhood, Chang'an County when they were attacked at the median.
One victim died at the scene, while the other was taken to hospital with serious injuries.
Nearby witnesses say someone shouted, "There's a stabbing", at which time many workers that were also crossing the street dispersed.
An eyewitness said victims were stabbed by a man wearing black clothes using a knife with a blade 40cm long.
The injured victim says she does not recognize the suspect, and Chang'an police have described the case as a "random stabbing".
The suspect is still currently at large.
In other knife attacks around Guangdong province, two people are dead and one is injured following a dispute over the ordering of food at a small eatery in Shaoguan. The incident occurred on May 4 at 3pm at a restaurant on Daxue Road, Zhenjiang District.
Dead are the female proprietor and a peddler from a nearby store. A suspect named Zhong, 26 years-old, is in police custody.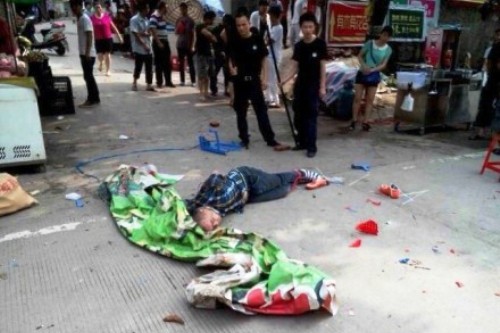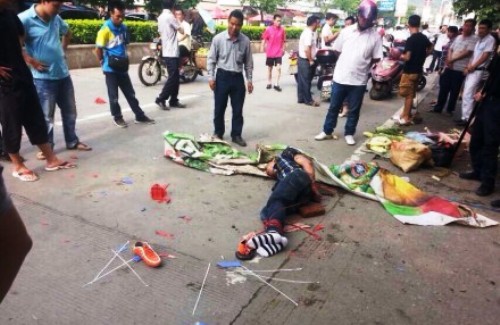 Photos: Sohu via Weibo, 21cn, Southern Metropolis Report via Weibo