Posted: 06/23/2014 4:36 pm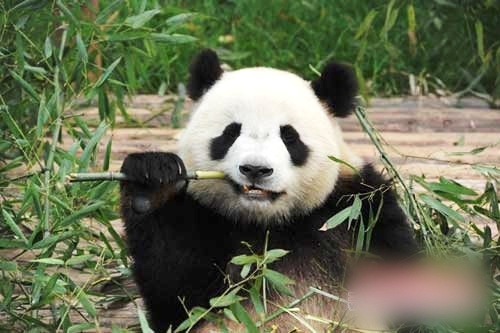 Xinxin the great panda has died in Macau, China. She was six years-old.
A gift of the central Chinese government, Xinxin arrived in Macau on December 18, 2010 in a well-publicized campaign that brought her over in a custom-designed Air China passenger jet. There, Xinxin was a regular fixture at the Great Panda Hall in the Shipaiwan Wilderness Park where she delighted many visitors wanting to catch a glimpse of China's national/endangered animal.
Xinxin is survived by her partner that was also gifted to Macau, Kaikai. With their names spoken together as "Kaikai Xinxin", the couple's name becomes the Chinese word for "happiness".
It was during a routine checkup in May that staff at the panda center discovered Xinxin was suffering from a kidney problem. Then, as if to exacerbate the situation, Xinxin entered the all-important "breeding season" two weeks ago. At this time, Xinxin became tempermental and lost her appetite.
At a press conference held late last night by the the general office of the Special Administration Region of Macau, it was announced that Xinxin had passed away at 8:18pm on June 22 from a kidney failure.
Estimates to the remaining number of pandas in the world range from 3,000 to 1,600.
Photo: Hangzhou.com