China Southern Airlines boosts GZ-London flights; Shenzhen-Sydney starts
Posted: 07/26/2012 6:00 pm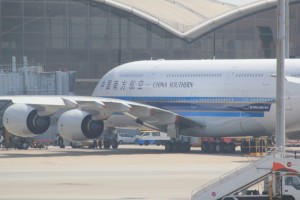 China's major airlines are heading into some turbulence: slowing traffic, government controlled jet fuel prices, and the depreciation of the RMB are all dampening aviation ambitions. It seems most major airlines are issuing profit warnings, too. Despite the problems, it seems there's never a shortage of new routes being opened up, especially down here in China's manufacturing hotbed.  Here is a round up of the latest news around the airlines affecting the Pearl River Delta.
China Southern ramps up London service
It wasn't long ago that China Southern Airlines (CSA) launched their new Guangzhou-London service, and they're already increasing the frequency of flights. Starting October 28, Heathrow will get daily service from Guangzhou, the only non-stop flight between the two cities.
Shenzhen starts-up Sydney service again
Hainan Airlines is returning to Sydney, Australia once more starting October 29 after a near nine-month hiatus – also making it the furthest international destination from Shenzhen to anywhere in the Asia-Pacific, let alone the world.
China Southern's South East Asia shuffle
From September 21, Kuala Lumpur gets an extra daily flight from Guangzhou, taking the total to three flights a day.
Starting September 24 there will be extra flights from Guangzhou to Ho Chi Minh City, Singapore and Yangon. Ho Chi Minh goes thrice-daily, Singapore has been increased to four-a-day while Yangon temporarily doubles to four-a-week until October 26. Finally, starting October 1, twice-daily service resumes on the Guangzhou-Manila route after passenger traffic took a knock over rising political tensions between the mainland and the Philippines earlier this summer.
Hong Kong's winter blues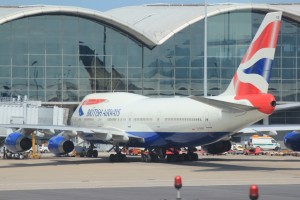 Winter is the time of year where wings are clipped in the northern hemisphere as far as long-haul goes. British Airways are keeping to its 14 weekly departures from Heathrow, previously aiming for 17, while European rival Lufthansa reduces daily departures to a five or six flights a week service.
And in recent weeks, Hong Kong has been hit by strikes at Air India. While there's been a resolution, flights from Delhi to Hong Kong and onwards to Osaka Kansai and Seoul Incheon are still suspended until September 1.
Emirates A380 Hong Kong u-turn
The Dubai-carrier has backed out of plans to introduce a 14-weekly A380 service to Hong Kong. It will stick to its previous seven A380 departures via Bangkok, with four other aircraft going to Hong Kong non-stop.
There's still hope
It's not all bad news in Hong Kong. Hong Kong Airlines is boosting services to Shanghai Pudong starting August 1. Its introducing an extra three flights on top of the 14-weekly in an all-new business class only flight. And from September 10, the number of flights will rise to 21 a week.
Source: Airline Route