Guangzhou getting a new airport, India's SpiceJet starts service to the PRD
Posted: 08/4/2012 11:00 am
A lot can happen in a week, and in the latest PRD aviation round-up of the thriving sector, The Nanfang gives you new and expanding airports, bigger planes and new destinations.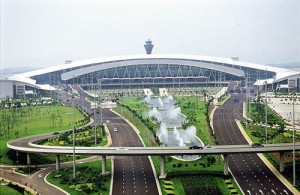 Baiyun Airport gets bigger, so will the number of Guangzhou's airports
In the latest gathering of Guangzhou's political decision-makers, the Standing Committee approved plans to construct a third runway at Baiyun Airport with construction starting this month. In other news, construction will begin on the airport's new second terminal – just north of the existing facility – by the end of the year.
However, if that isn't enough, China Daily reports that the airport extension is in line with current plans to create a second Guangzhou airport to the south of the city. If plans come to fruition, the PRD will become one of the most congested regional airspaces in the country catering for Guangzhou, Hong Kong, Zhuhai, Shenzhen and Macau.
China Southern's first A380 international flight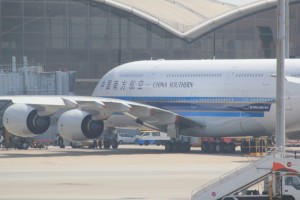 There was a lot of hype, fanfare and attention on China Southern Airlines (CSA) newest arrival, the double-decker A380, last year. Then it headed into a year-long domestic exile. Now though, it's going international: It's off to Hollywood.
The carrier's upgraded service will take off on October 12 as the first and only Chinese superjumbo to head across the Pacific.
While China Southern already flies to Los Angeles, it believes it can tap into a greater share of the Trans-Pacific market. In doing so, Airline Route reckons overall capacity will soar 78 per cent, meaning CSA has its work cut out for itself.
CSA has three superjumbos in its fleet with two more on the way, which will be deployed on international routes and primary domestic cities.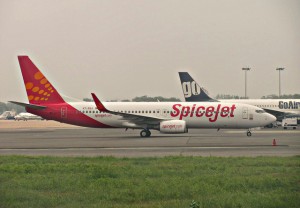 India's SpiceJet heads to the PRD's busiest airports
India's budget airline SpiceJet has won government approval to expand international operations, starting with daily services to Hong Kong and Guangzhou. The Nanfang earlier reported on India's aviation reforms aimed at revitalising the sector.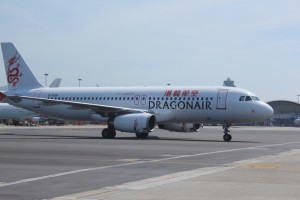 As SpiceJet plans for a China arrival, Dragonair prepares for a second Indian landing
Dragonair is extending its reach away from the Far East and South East Asia. Starting November 2, a new four-times-a-week service to Kolkata, in the eastern state of West Bengal, will take off. The move will also help support Cathay Pacific, its parent company, as a feeder and codeshare airline. Cathay already flies to five major Indian cities.
And two major updates on stories The Nanfang trailed last week on Shenzhen-Sydney, Delhi-Hong Kong-Osaka Kansai and Delhi-Hong Kong-Seoul Incheon. Air India is resuming flights to Seoul Incheon and Osaka Kansai via Hong Kong earlier than planned. The Delhi-Hong Kong-Osaka Kansai route resumes with three weekly flights starting on August 21 and Delhi-Hong Kong-Seoul Incheon resumes the following day with four flights a week.
Hainan Airlines has postponed resuming its Sydney service until December 3.