Posted: 09/5/2012 4:45 pm
Its another jam-packed round-up of aviation matters in the PRD, making this just about as busy as the PRD's airspace itself! From fare fuel rises to new routes and testing technology up in the air, here is what you need to know.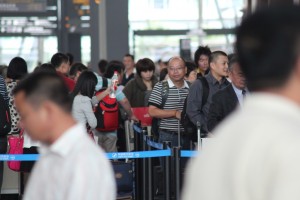 Fuel surcharge is back, again
For the third time this year mainland carriers will raise airfares in a battle to keep surging fuel costs under control.
According to Life of Guangzhou, from September 5, surcharges will return to pre-July 5 levels, the last time cuts were made. This means flights over 800km now face a surcharge of RMB130, while those flying shorter distances are hit with an RMB70 charge.
Saudia to go direct from Jeddah, Aeroflot to increase Guangzhou flights
In line with Guangzhou's growing influence in emerging markets, Saudia is launching a new weekly service to Jeddah starting on December 1, complementing its thrice-weekly Riyadh service.
Outside of Asia, Gulf carriers are the next biggest group of airlines linking up their countries with Guangzhou, China's manufacturing capital. However, with the popularity of Russia on the rise, Aeroflot is adding an extra flight to Guangzhou.  However, it won't take to the skies until March next year, although that could change in the coming months as airlines tweak their schedules.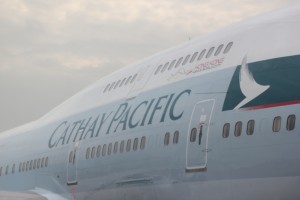 A tech take-off?
Airlines such as Emirates are far and away ahead of the game, helping passengers stay connected in the skies. They currently offer Wi-fi on-board their A380 aircraft, while the UK's British Airways is introducing the iPad on its transatlantic flights between London and New York. It seems, though, that Cathay Pacific might get in the game to keep up with rivals.
The South China Morning Post's Charlotte So writes:
Hong Kong's aviation regulator might be stirred into renewing its rules on the use of electronic gadgets on aircraft following the US Federal Aviation Administration's (FAA) decision to allow greater on-board use of the devices.

Cathay Pacific Airways, which is studying the application of air-to-ground Wi-fi internet services, welcomed the initiatives by regulatory agencies to review and potentially approve the broader use of personal electronic equipment on board, a spokesman said.

Under the existing guidelines set out by the Hong Kong Civil Aviation Department as well as other international regulators, it is the responsibility of carriers to verify whether devices using wireless local area network (WLAN), including Wi-fi connections, could interfere with aircraft systems.
That is good news, especially if you're flying long-haul and all you can do is eat and sleep without the luxury of the internet.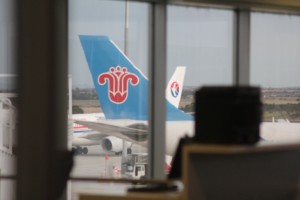 Profits tumble for China's major airlines
China's leading airlines are piling on debt to grow rapidly and turn themselves into world-beating airlines.
Guangzhou-based China Southern (CSA), China's biggest airline by passenger numbers, says first-half profits crashed 85 per cent to 424 million yuan because of a slowdown in demand from the world's second largest economy while fuel costs continue to take a toll.
But it's not just CSA. Rivals China Eastern reported a 65 per cent slump in net income and Air China fell 77 per cent.
The future isn't looking as bright as it once was with all the major airlines feeling the negative effects of a weaker Chinese economy, a European debt crisis and a world that hasn't yet recovered from the global recession five years ago.
Battling bird strikes
Airport authorities in Guangzhou, Shanghai and Beijing are joining forces in a bid to prevent bird strikes from happening after a string of incidents at Pudong Airport since July, according to CRIEnglish.com:
The new methods they have jointly developed include splashing insecticide near runways to kill insects so there is no food for birds to look for and releasing a special repellent with a smell birds can't stand, the Shanghai Airport Authority said on Friday.

Other measures employed include playing recordings of natural predators and setting off explosive charges. Nets are being installed to prevent birds approaching in search of water or food.
Fingers crossed authorities will combat the birds and their nests.
Pictures by Danny Lee