Chinese Circumvent Ban on Electric Bikes by Removing a Wheel
Posted: 09/28/2014 10:48 am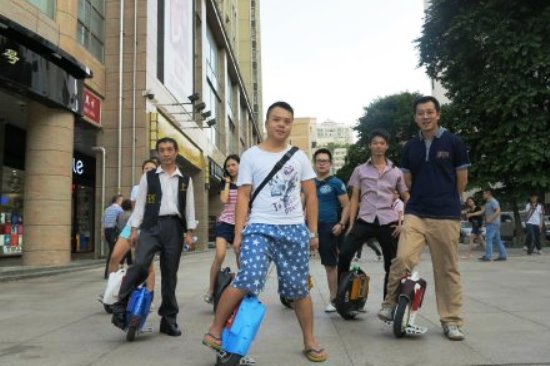 Electric bikes have been banned in many cities across China in recent years, leaving creative residents to come up with a way around the law. While some residents have gone back to traditional modes of transportation like bicycles and public buses, people in Foshan, Guangdong have circumvented the ban by subtracting a wheel.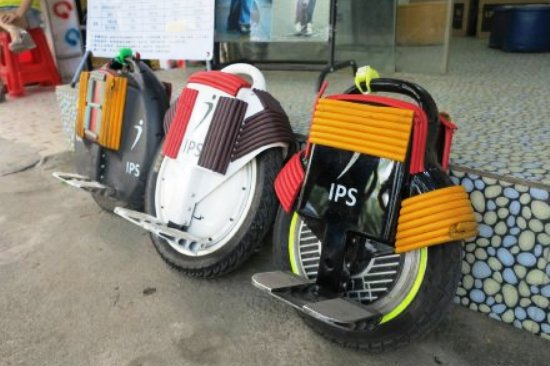 The electric unicycle has become a growing trend with a younger generation of male Chinese consumers over the past two years. Retail stores are selling the "new-styled" vehicle to a growing market of people in Guangzhou, Foshan, Chancheng, Nanhai and Shunde. They first appeared on the market in the United States in 2001.
Huazai, the manager of one such e-unicycle store near Baihua Plaza, tells Foshan Online of the vehicles specifications. Priced between RMB 1,800 and RMB 5,000, the electric unicycle weighs about 10 kilograms, can recharge its battery within an hour, and has a total travel distance of 15 kilometers. With a top speed of 16 kilometers per hour, it goes just as fast as a bicycle.
Huazai said the e-unicycle is easy to use, convenient to carry, and easy to park. This makes it perfect for short commutes to and from work.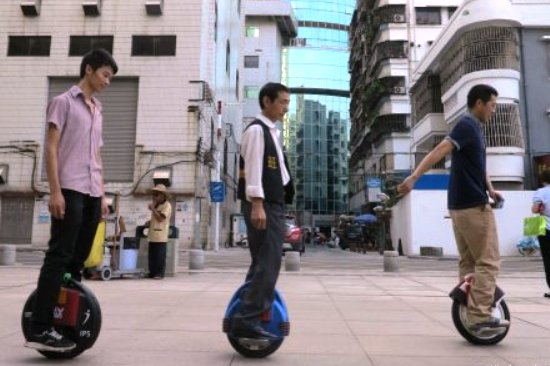 Though riding one looks like a precarious proposition, using an electric unicycle is simplified through the use of an onboard gyroscope. Controlling this vehicle is all done intuitively by shifting one's body weight: leaning forward is go, back is brake, and steering is leaning in either direction, similar to how a Segway works. Huazai said that anyone can master using it in a couple of days.
So when too you are faced with prohibitive laws that seemingly restrict what you are able to do, take a cue from Chinese ingenuity and embrace your limitations. Where two wheels can't go, one wheel is not covered by existing regulations.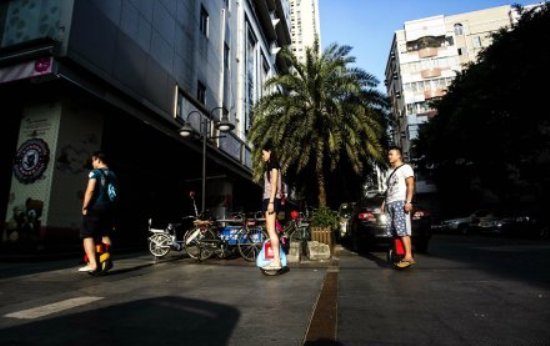 Related:
Photos: Foshan Daily