Shenzhen Pizza Huts Had Expired Meat, Guangzhou Spared UPDATED
Posted: 07/22/2014 12:31 pm
Two days after a massive food scandal involving foreign fast food restaurants in China was made public, more details continue to surface.
Food supplier Husi Food failed an unannounced government inspection on Sunday evening when it was revealed it has been supplying McDonald's, KFC and Pizza Hut restaurants with expired meat up to a year old.
Zhang Hui, a quality control manager of Husi Foods, stated in a recorded interview that using expired meat was a company policy developed by upper management that was in place for several years. Zhang said the policy was known by company personnel "at the level of the factory director and up".
Fifty-two Pizza Hut restaurants in Shenzhen were supplied with ingredients from Shanghai Husi Food Co, reports the Shenzhen Evening Report. The Shenzhen-based Pizza Hut restaurants got seasoned steak, ground beef pizza toppings, Italian-style ground pork, and ground pork pizza toppings.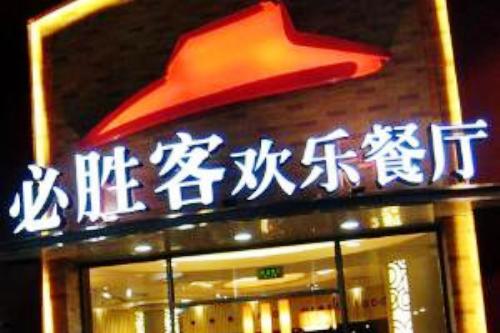 At present, Pizza Hut says its Shenzhen restaurants have stopped using the ingredients. "Charcoal-grilled Texas-style Beef" is no longer for sale on the Pizza Hut menu, and the other pizza toppings are now sourced from other food suppliers.
While Shenzhen residents may have eaten expired meat, the news is better in Guangzhou. Representatives for McDonald's and KFC said their Guangzhou and Foshan-based restaurants did not get any supplies from Husi Food, and are not affected by the scandal.
Meanwhile, the list of foreign restaurant chains that are trying to distance themselves from Husi Food continues to grow: Domino's, DICOS, Wallace, IKEA, and Subway are among those who have made public statements asserting that they have no relationship with Husi Foods.
Furthermore, even though this food scandal may have hurt consumer confidence, it doesn't seem to have affected business at McDonald's. iFeng is reporting that Beijing-based locations of McDonald's restaurants are doing great business to the point that no seats are available.
When asked to explain why they are eating at McDonald's despite the food safety scandal, diners say food safety is an issue for all restaurants everywhere, and that diners can still feel safer at McDonald's than in smaller places.
Mr Lei, a recent diner at McDonald's, told a reporter:
Right now, McDonald's is at the heart of the storm, so that's why the quality of the food is guaranteed.
UPDATE 3:07pm July 25: Allegations have surfaced that three Foshan Pizza Hut restaurants have been supplied with expired meat products.
Photo: Shenzhen Announcements