Extremely rare chrome green Lamborghini spotted in Shenzhen
Posted: 11/4/2013 2:40 pm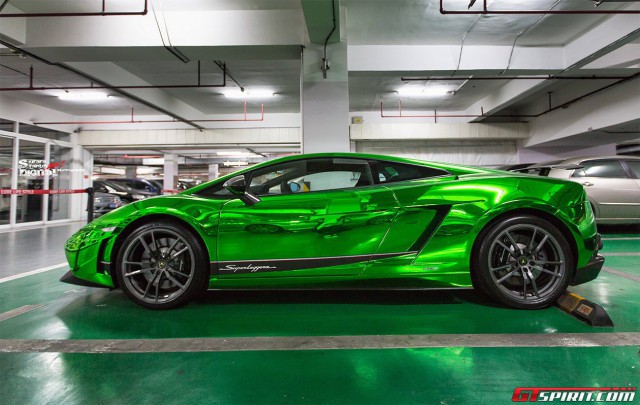 Think China is land of the supercar? You're probably right — though this very rare green chrome Lamborghini Gallardo LP570-4 Superleggera, that was spotted in Shenzhen recently, seems to fit into a category all its own.
I dare say this bad boy belongs more in a superhero comic book than real-world China (let alone a Shenzhen parking lot), and just looking at it makes me think the Green Hornet is going to hop out at any moment and kick some punk ass.
For all you car geeks reading this, GTSpirit, who reported the sighting, had this to share:
The LP570 is a lighter and more powerful version of the standard LP560. Using Carbon Fiber and other lightweight materials, the team at Sant'agata managed to strip out an impressive 70kg from the car.

As for the engine, 570bhp is produced at 8,000rpm, with torque curve peaks at 540Nm (398,3ft-lbs) at 6,500rpm. The minimal gain was achieved through careful ECU programming.

Obviously performance figures are important for a car like the Superleggera and it does not disappoint, zero to 100km/h (62mph) can be achieved in just 3.4 seconds, 0 to 200km/h (124mph) in 10.2 seconds and the top speed is 325km/h (202mph).
If that doesn't whet your appetite, I'm afraid there's no hope left for you. All I request of all those living in Shenzhen is that if this shiny green vessel of the gods passes you on the street, you stop what you are doing and bow down before it.
And do not stand up until it has turned onto the next street.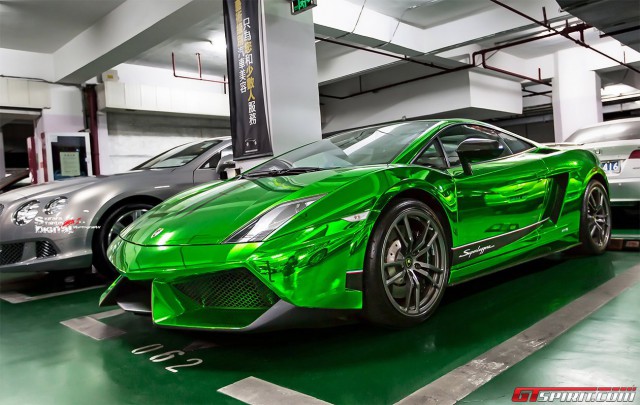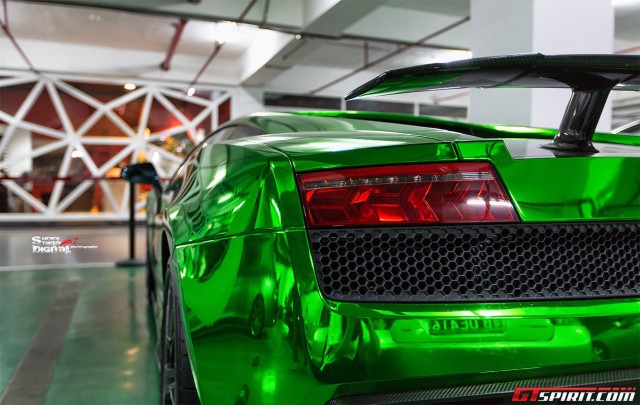 Photo credit: GTSpirit