FamilyMart Is Coming To Dongguan
Posted: 06/10/2014 12:50 pm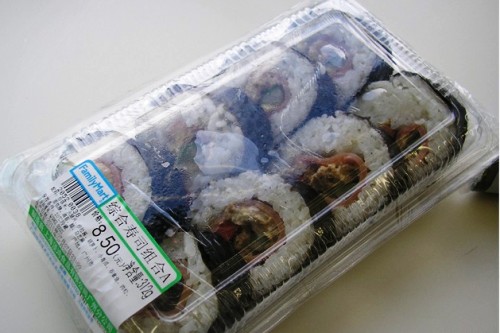 Dongguan will be the location of several new FamilyMart stores set to open later this year as Japanese brands continue to entrench themselves in the Chinese retail industry.
The move is part of an initiative to open 200 new stores, which will also see new openings in Beijing and Wuxi, Shanghai Daily reports.
FamilyMart  previously opened eight Shenzhen FamilyMart stores back in May, and already has branches operating in Guangzhou.
Despite a competitive Chinese retail sector, FamilyMart has been less affected by the online shopping boom than supermarket chain operators due to different consumer behavior and shopping patterns, said Wei Yinheng, chairman of Ting Hsin International Group.
READ: Top Ten Things to Buy Now That FamilyMart Has Opened in Shenzhen
Meanwhile, other Japanese retailers continue to boldly expand in China despite closures by major Japanese department stores like Isetan Shenyang and amid ongoing China-Japan disputes.
Uniqlo opened its largest retail store in Shanghai last September, and plans to open hundreds more in China to complement the 290 stores it has now. Uniqlo doubled its brand share from 2012 to 2013.
Already very popular with Chinese consumers, Sony confirmed that it will be selling the Playstation 4 in China.
Chinese tourists also traveled to Japan in droves last year, setting a record of 928,500 visitors in October 2013.  Gotemba Premium Outlets reported a 130% rise in Chinese shoppers from the year before, while Mitsui Fudosan outlet malls experienced a 70% increase in Chinese shoppers from April to October.
Perhaps in trying to establish a unique retail experience that can't be satisfied online, FamilyMart outlined a new strategy for all of its Chinese branches. The Japanese chain is planning on increasing the floor space of all of its retail outlets in order to accommodate in-store eating and drinking as a way to attract more customers.
That does make sense: if you're not able to travel all the way to Japan for a unique retail shopping experience, why not have that experience imported over to China, one square meter at a time?
Photo: dianping