My Morning Jacket – "Circuital"
3.4 out 5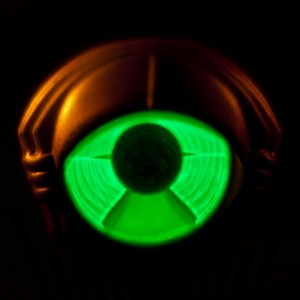 It's hard to believe that it's been over a decade since Kentucky five-piece, My Morning Jacket, released their debut LP, The Tennessee Fire. Packed full of alt-country leanings, folk, classic southern rock, and vocals recorded in a grain silo (seriously…), their impressive debut was then bested two years later with the longer, jammier At Dawn. The successful double-shot was good enough to get the band a major record deal with BMG/ATO in 2002.  It was then smooth sailing until 2008's mess of a record, Evil Urges. Though MMJ can't be blamed for pushing the boundaries of their progressively proggy sound (see the excellent "Touch Me I'm Going to Scream Pt.2"), Evil Urges missed far more than it hit (see the horrific "Highly Suspicious"). Thus, it was with great excitement, and by "excitement", what I really mean is "trepidation", that I approached their sixth LP, Circuital. The good news is that it's better than Evil Urges; the bad news is that the critical propaganda citing "return to form" and "best record since At Dawn" is way off the mark. Immensely front-loaded, Circuital plays more like an exceptional EP that's been stretched to a mediocre LP.
Things start off impressively. The first three tracks are sequenced perfectly, bleeding one into the other. The opener, "Victory Dance", starts with a gong hit, organ and Jim James questioning rhetorically: "Should I close my eyes and prophesize, hoping maybe someday come?" At the conclusion of the first verse, the bass and percussion drop, resulting in the sort of slow, trudging, jammy groove MMJ have been justifiably padding their bank accounts with for sometime. While the tempo remains constant, the track's momentum gradually builds to a huge, blown-out crescendo. Although I would have appreciated a little more of a pay-off, MMJ more than compensates on the title track. Keeping things fairly simple for the first two minutes, "Circuital" erupts with some of James' best electric guitar work on the record. Critics often talk about the strength of James' vocals, which are certainly evident here; less discussed, however, is how James is largely responsible for making extended guitar solos cool again. MMJ is famous for their impressive live jams, yet have somehow managed to do so while remaining relevant among hipsters and indie rockers alike, and, more importantly, avoiding that cheeky "dad rock" moniker. That's quite a feat considering the band emerged in the era of stripped, lo-fi, garage rock.
"The Day Is Coming" completes the opening trio with some spacey Flaming Lips-like organ and vocal harmonies, picking up where their 2005 LP, Z left off. This gives way to the acoustic-guitar driven "Wonderful (The Way I Feel)", one of the finer moments on the record. Road-tested with James' side-project Monsters of Folk, "Wonderful" is a gorgeous lap steel and string-accompanied ballad that really captures the richness of James' vocals. Moving into the second half of the record, unfortunately, is when things fall apart. "Outta My System" and its amusing drug narrative ("They told me not to smoke drugs, but I wouldn't listen. Never thought I'd get caught and wind up in prison."), is wrapped around Beach Boys' layered vocal production, and pedal-steel guitar that's derivative at best. Equally amusing, "Holdin' On To Black Metal" is an instructional tale on the perils of, as its title infers, not growing out of Black Metal fan-dom. Somewhat ironically, the track's arrangement is wrapped up in a brass filled, children's choir backed, funk jam. It's not quite as bad as Evil Urges' "Highly Suspicious", but it's pretty darn close. Elsewhere, "Slow Slow Tune" has some pretty atmospherics and guitar work, but, again, for a track that has so much going on (guitars, drums, bass, organ, vocal harmonies), it somehow sounds like a kitsch rendition of a 1950's slow-dance number.
I can't recall the last time I listened to a record that was so front-loaded. Circuital plays like the honeymoon phase of a relationship destined for failure. All of the energy and muscle of the record's first half all but dissipates by the fifth track. According to the band and producer, Tucker Martine, Circuital was recorded in a church gymnasium in Louisville, Kentucky in an attempt to capture the huge, live sound MMJ are so famous for. Though there are moments where I buy that argument, on the whole, Circuital simply doesn't come close to capturing the energy of an MMJ live performance. My recommendation to you, the listener, is to download the first four tracks of Circuital and pretend it's an EP. That way you can relive that joyous honeymoon over and over without ever having to wonder what might have been.
- Ewan Christie
Circuital is currently streaming in its entirety on MMJ's myspace page