Zhuhai, Shenzhen, Huizhou, Zhongshan: Chinese Cities With Cleanest Air
Posted: 04/29/2014 12:45 pm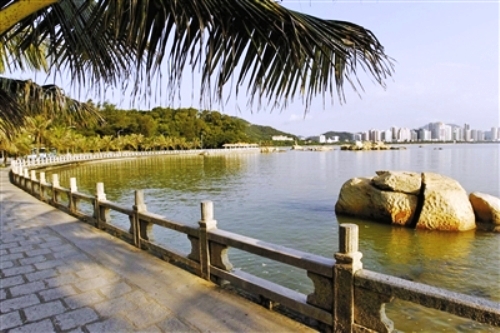 Residents of the Pearl River Delta have long known this, but here's the news to make it official: some of the cleanest cities in China to live are located right here in the PRD.
A report released by the Environmental Protection Ministry has named the Guangdong municipalities of Zhuhai, Shenzhen, Huizhou, and Zhongshan in a list of cities in China that have the best air quality.
The March report is a current list made of 74 cities in China that include areas of the Beijing–Tianjin–Hebei tri-provincial area; the Yangtze River Delta, the Pearl river delta, and also first-tier cities and provincial capitals around the country.
While other Chinese cities around the country only had an average of 62.3% of days in a year that conformed with environmental safety standards, Shenzhen and Zhuhai were among six cities to have a perfect 100% record of clean days during the entire year.
You can probably breathe the difference yourself, but here's the statistical breakdown: The PRD had an average last year of 87.4% of days that conformed to environmental air quality regulations, while the average of days last year that exceeded environmental standards was 12.6%. The Pearl River Delta only had an average of "seriously polluted" days at 0.4%, and had none whatsoever of "very serious" days.
Breathe easy: The PRD is doing great when compared with only 35.1% of days that conformed to environmental standards for the tri-provincial area of Beijing–Tianjin–Hebei.
If it worries you upon hearing the leading cause of death in Guangzhou is lung cancer, here's the full list of China's cleanest cities to which you can make your move:
Haikou, Hainan Province
Lhasa, Tibet Automonous Region
Zhoushan, Zhejiang Province
Zhuhai, Guangdong Province
Shenzhen, Guangdong Province
Huizhou, Guangdong Province
Guiyang, Guizhou Province
Nanchang, Jiangxi Province
Zhongshan, Guangdong Province
Nanning, Guangxi Province
Photo: CNR