Posted: 06/17/2014 4:41 pm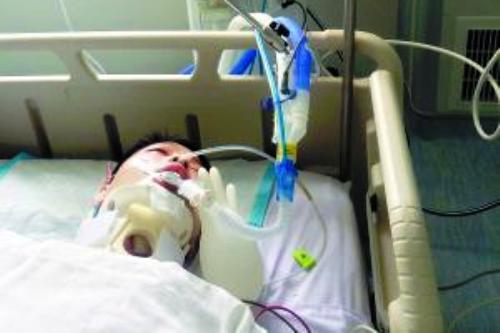 A 34 year-old Shenzhen man is currently unconscious and unable to breathe on his own after collapsing while receiving a massage, reports Guangzhou Daily.
Mr Liu went to the Seaside Resort in Shiyan New Town, Bao'an District with five of his friends at 2:30 am on June 16. The group had all purchased the RMB 90 karaoke-footbath package. The friends sang together and drank alcohol.
The friends then separated to receive their massages. That's when Liu's masseuse knelt on Liu's back in order to work on his neck. Twenty minutes later, however, Liu fell to the masseuse's feet from a sitting position.
Liu's friend Zhang said Liu was unresponsive:
We tried to wake him up, but he wasn't able to say anything. Instead, his eyes rolled in his sockets, his tongue fell out, and tears continually rolled down from his eyes.
When Liu was taken to the hospital, not only was he still unconscious, but Liu had lost the ability to breathe on his own. He's now in intensive care with a ventilator to help his breathing.
According to an x-ray, the first and second vertebrae of Liu's neck were displaced. The deputy head of the intensive care department Dr You said it's too early to link Liu's massage with his unconsciousness, but said the worst case scenario would see Liu suffer from paralysis.
The masseuse at the Seaside Resort is reportedly a 25 year-old woman with three years experience as a masseuse. All massage practitioners at the resort are trained according to resort standards as explained by a representative for the Seaside Resort, Mr Xing:
(Massage) practitioners at the resort can complete their required training in ten days if they are quick, or 12 days to half a month if they are slow.
Police are currently investigating.
Related:
Photo: Guangzhou Daily