Posted: 05/31/2014 4:56 pm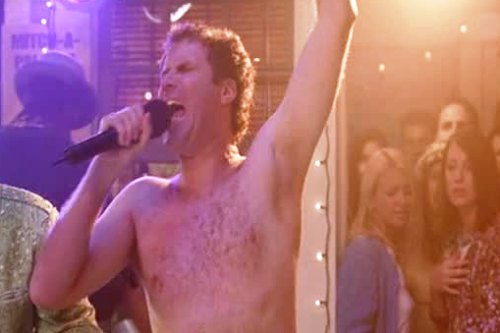 "Yes, they call him the streak…": In yet another crackdown on government corruption, hundreds of Guangdong Province officials have been punished with demotions for being "naked officials", reports China Daily.
127 Dongguan officials have been demoted, as have 128 officials from Jiangmen. None of them will be considered for promotion. Nine are said to have been in senior positions.
READ: Guangdong Official Sacked Over Nude Photos Published by Mistress 
Called a "luoguan" (裸官) in Chinese, a naked official is a government official who has sent his wife and children to live and study abroad, thus being a man that is "naked" without his family.
The government believes naked officials set a poor example because they send away their most prized commodities for safe keeping.
READ: What's Up with Guangdong's Dirty Officials?
Another Embroiled in a Scandal
Yang Jianwei, vice president of the Guangdong Provincial CPC Party School, told the People's Daily, "Naked officials are not necessarily problematic officials. But when you are holding a high post in the country alone by yourself, how can you make the people believe that you'll dedicate all you have to serve them?"
RELATED: Sexist Guangdong Official Puts Foot in Mouth, Leaves It There
Nudity is something that is frowned upon in China, just like transparent shower curtains and looking down when you change your clothes. If the issue here is simply with the term "naked", then it would be proper at this juncture to heed the words of illustrious poet Ray Stevens who had this to say about public (official) nudity:
He ain't crude, look at that, look at that
He ain't lewd, look at that, look at that
He's just in the mood to run in the nude
As Yang grapples with the lack of faith demonstrated by the public towards a group of officials they had no influence in selecting, then maybe the image problem can be solved by a 70s country song that righteously starts on the IV chord.
Anyways, at this point for these naked officials, it seems like initiating a "cover up" is besides the point.
***
Related stories on things Guangdong officials aren't able to do:
No More First Class Flights for Guangdong Officials
No More Clubbing for Guangzhou Officials
Guangdong Officials Banned from Using Triad Nomenclature
In Trying to Clean Up the Environment, Guangdong Cracks Down on Officials
Guangdong Opens an Anti-Corruption Education Camp for Officials
Guangdong Officials Asked to Return Their Cheap Social Housing Apartments
Local Officials Ask to "Borrow" Orphans to Make Themselves Look Good
Deputy Mayor of Dongguan Under Investigation
Photo: CagePotato