Posted: 05/21/2014 11:19 am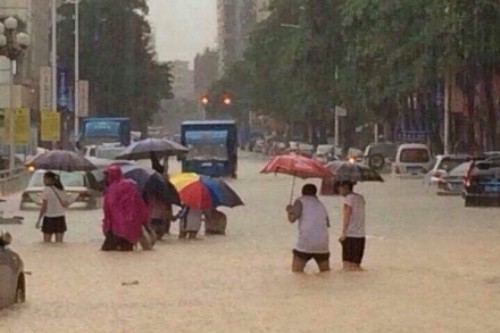 Blue and yellow weather alerts have been issued for the city of Guangzhou for Wednesday afternoon after heavy rain battered Shenzhen on Tuesday.
Though the red alert weather warning was lifted at 4:30pm, flooding had occurred throughout the city of Shenzhen. Cars tried to pass through submerged roads as residents waded through flood water higher than their knees.
In Leizhou, a levee was reported to have burst early this morning.
Rain is expected to continue to fall on Guangdong Province for the remainder of the week.
Here's a gallery of pictures taken yesterday of the flooding in Shenzhen:
And here are some pictures from Baihuatong Road in Guangming: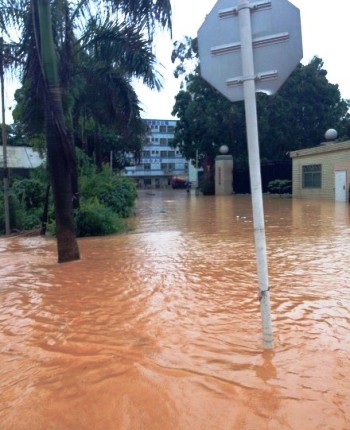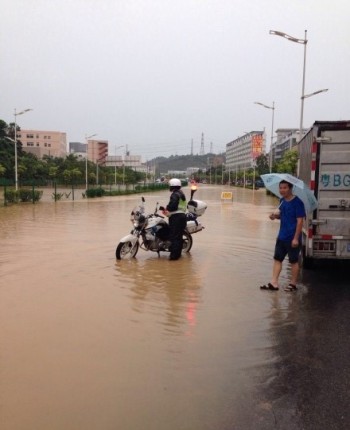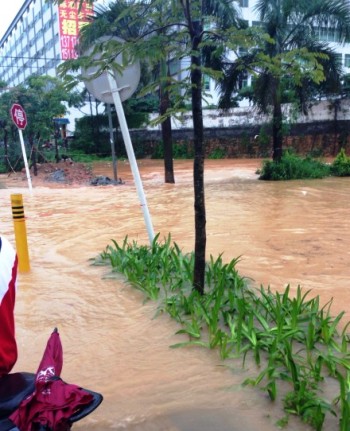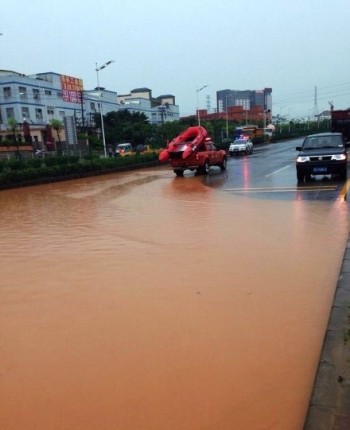 It would be remiss not to mention the rainbow that finally appeared yesterday on "520″, the month and day imbued with the numerical symbology of "I like you":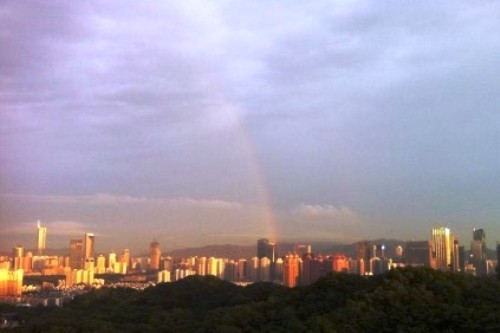 Related stories from the past month:
Photos: Shenzhen Evening Report Weibo (2), Shenzhen Police via Weibo (2), Yangcheng Evening Report via Weibo