Posted: 08/11/2014 11:21 am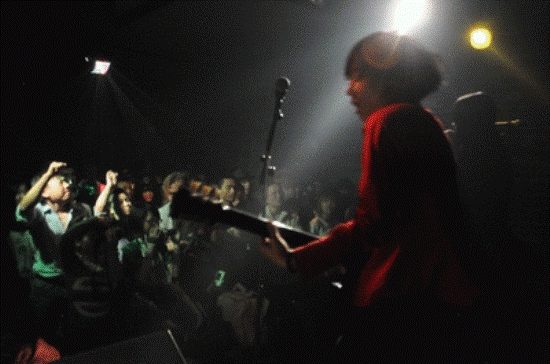 Warranted or not, Beijing bars have a notorious reputation for heavy alcohol and drug use. Just last month, photographs were taken of several expats seen mistreating a man who had fallen unconscious, while a Sanlitun drug bust in May resulted in the arrest of 30 suspects that included 10 foreigners. But are Beijing bars really that bad?
It seems Beijing police think so, and are willing to take extraordinary steps to crackdown on illicit drug use. A tweet sent by Twitter user Stephen McDonell suggests that Beijing police are going into local bars and conducting on-the-spot drug tests on anyone in the premises, both locals and expats:
In Beijing bar last night I was made to do a random urine test for drugs. Those who failed including some foreigners taken away by police.

— Stephen McDonell (@StephenMcDonell) August 10, 2014
McDonell describes the urine drug test:
@ChuBailiang @austinramzy Not sure which drugs seeking. We all peed into little plastic bottles. Police gave it a shake. Instant "result".

— Stephen McDonell (@StephenMcDonell) August 10, 2014
In another tweet, McDonell said he was at Dos Kolegas, a popular local bar known for its live music performances, located north of Chaoyang Park and east of the Sanlitun bar street.
The FDA says a urine drug of abuse home test may be able to determine the presence of any of these drugs: marijuana, cocaine, opiates, methamphetamine, amphetamines, PCP, benzodiazepine, barbiturates, methadone, tricyclic antidepressants, ecstasy, and oxycodone.
Photo: Dos Kolegas