Posted: 06/22/2014 8:00 am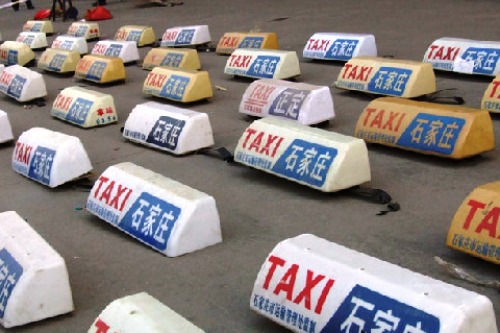 A foreigner new to China was charged RMB 2,700 ($434 US) for a taxi ride from Beijing International Airport to Tanggu, Tianjin, reports the Beijing Evening Report.
A US citizen identified only as "Nick" revealed in an interview that he thinks he has been taken advantage of by a "black cab", a common local term for an unlicensed taxi.
Described as a "laowai" by China Daily, Nick said this was his first time in China, and that he doesn't speak Chinese. As there was no one to pick him up at the Beijing airport, Nick decided that he would make the trip to Tanggu by himself.
READ: Dongguan Taxi Driver Takes to Weibo To
Teach You How to Spot a Fake Taxi
After getting off the plane and into the airport terminal, Nick was approached by a man who offered to give him a ride. This man spoke English, and was able to gain Nick's trust. As Nick was doubtful that other taxi drivers would be able to speak English, Nick enlisted the help of this man and gave him the address.
Upon entering the vehicle, Nick thought that the car was an authentic taxi except for not having a meter. Nick can't remember the brand of the taxi, but it may have been sporting a Dazhong license.
READ: Taxi Driver Violently Attacked By Foreigner in Shanghai 
Upon arriving, however, Nick realized the car wasn't a real taxi, but paid the fare all the same without bartering. He also received a bill marked as being from the Beijing Shouqi Joint Limited Taxi Company, but looks to be a fake.
A RMB 400 tip was included in the RMB 2,700 fare.
The distance between Beijing International Airport and Tanggu, Tianjin is less than 200 km. If taken in a regulation taxi, the trip should cost no more than RMB 1000 ($161 US).
Related:
Photo: Hebei News