Posted: 05/14/2014 4:52 pm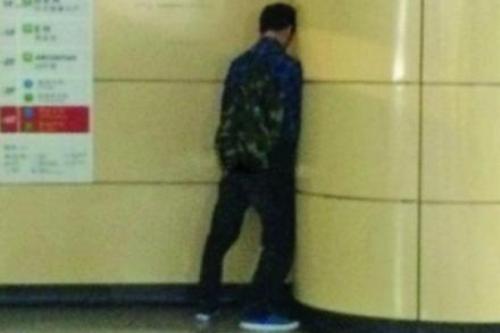 The constant sound of rain falling upon Shenzhen has been too much for one male commuter who was photographed performing nature's business at what appears to be Laojie Station in full view of an apathetic public.
Taken on the evening of May 12 by a Weibo user named MRxHarveyyyy, the pictures dampened the mood of dismayed netizens who expressed their outrage at this ill-mannered man who didn't have the foresight to pee across the border in Hong Kong so that he could be defended with nationalistic fervor.
We've seen worse things happen on the Shenzhen Metro. And, we do appreciate this guy's technique of splaying his feet in order to dig deep into the recesses of that corner. However, as had been brought up during online debate, the issue remains: where are all those public bathrooms? Why can't I find a bathroom when I really need to use one?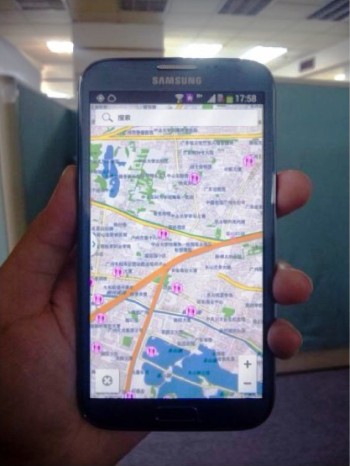 You're in luck. Never again will you have to worry about who's number one.
Over in nearby Guangzhou on May 12, the local chengguan showed off their proud new development, a bathroom-locater app. The app works by using your phone's GPS and comparing the user's position to a map of public bathrooms
The app is currently available for all Android models and can be accessed using the displayed QR code at the bottom of the page.
Finally: an app that tells you were to go so that you can sit down and use your phone some more. However, we do find that there to be a glaring flaw with this well-intentioned plan: that people are more prone to taking than giving—in this case, the object in question is "a crap".
All the same, we can't fault this idealistic plan. We hope many users will use this app so that more people will be able to use the filthy gutter toilets of public restrooms rather than the convenience of a nice, clean subway platform.
Or, if you don't want to pay the fare to gain access to this Shenzhen station bathroom, you can always take your business outside.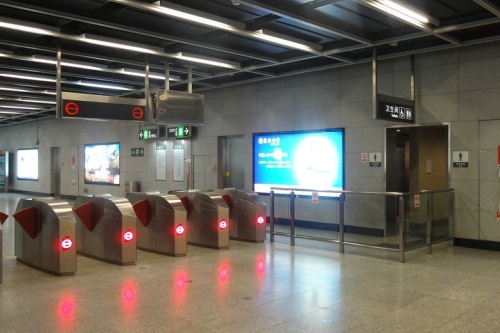 Related:
ExploreMetro Officially Launches Map for Shenzhen Subway
Explosion on Shenzhen Metro Caused by External Smartphone Battery
New Shenzhen "Pee Straight" Funnels Aim to Help You Avoid Costly Fine 
Photos: Shenzhen City Coast Society via Weibo, Yangcheng Evening Report via Weibo, Nandu via Weibo