Posted: 06/25/2014 8:00 am
Like other Chinese provinces, Guangdong often launches ill-fated campaigns against corruption, prostitution or terrorism. While some campaigns enjoy moderate levels of success, when it comes to the drug trade, attempts at intervention have been less than stellar. Not to put too fine a point on it, the province's Deputy Police Chief recently admitted that he is unable to eradicate drug production in Lufeng.
READ: Drug Sting at Hotel in Guangzhou Nets 10 Foreigners
"It will take arduous work over a long period to solve the problem of Lufeng. We are trying to use high-handed measures to clamp down on its drug trade. We hope to see a turning point in the second half of the year," said Guo Shaobo, Deputy Head of Guangdong Police Department, China News reported.
Locally known as "the fortress", Lufeng is responsible for one-third of all crystal meth production in China.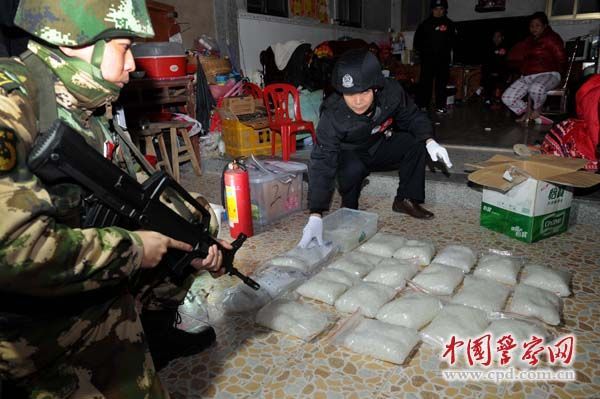 READ: Two Middle Eastern Men Swallow RMB 2.25 Million Worth of Drugs,
Arrive in Shenzhen
Located on the coast of the South China Sea, Lufeng is notorious for its meth production. The city's stronghold of Boshe village, nestled deep in the mountains, provides the perfect hideout for the family-run meth empire.
Suspects run at the first sign of police, while villagers intently watch for any movement on city outskirts. In some cases, villagers organize road barricades to block police from entering, Yangcheng Evening News reported.
The drug trade is an open secret in the village, given that the party chief and some corrupt police officials shield its drug production. In fact, the party chief was named the "biggest drug trafficker" in the region. More than one-fifth of all households are linked to drug production or trafficking, which is the only profitable livelihood for many villagers.
READ: Cops Surround KTV in Dongguan and Arrest 1,000 in Ketamine Raid
Still, even to some experienced policemen, the extent of the village's drug operation remains shocking. In December 2013, a massive police raid involving more than 3,000 policemen, using helicopters and speedboats, seized three tons of crystal meth and 23 tons of raw materials, South China Morning Post reported.
According to Guo, authorities in Guangdong have seized a total of 14.1 tons of drugs, with a street value of nearly RMB 160 million, since launching "Operation Thunder" in July 2013. The province has busted 320 criminal drug rings, arrested 20,403 people and dismantled 361 drug production bases. In addition to the traditionally known drugs, new drug varieties are surfacing, such as a new drug called Khat or African Tea.
Even with those impressive statistics, the Deputy Police Chief is less than optimistic about his department's ability to stem the flow of drugs into Guangdong.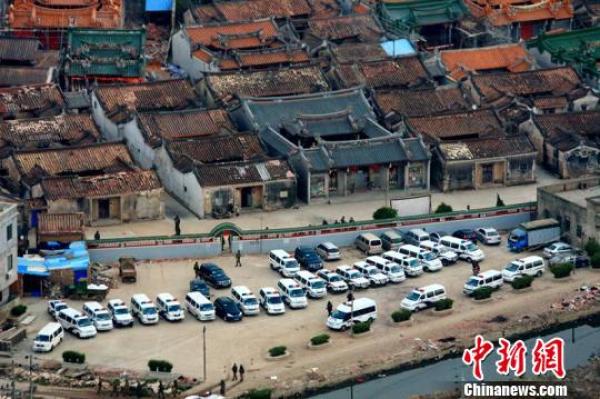 Related:
Photos: SCMP, China News