Posted: 07/18/2014 6:12 pm
A Lamborghini sports car worth over $441,000 was wrecked in a collision last night in Shenzhen with alcohol suspected to be a factor, reported the Shenzhen Traffic Police.
Early this morning at around 12:52 am, a driver named Ma crashed a red Lamborghini Aventador Ip 700 into the rear of a Mercedes-Benz. Ma was driving on Futian South Road and was turning onto Binhe Boulevard when he lost control of his vehicle. Ma is said to have drinking at a bar before the collision and was driving fast. There were, amazingly, no reported injuries.
The temporary license plate of the Lamborghini has been discovered to be a fake.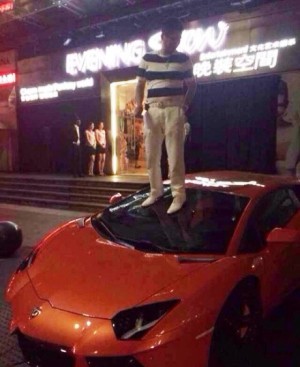 Photos: PSB Propaganda, Shenzhen Traffic Police