Posted: 08/12/2014 7:54 pm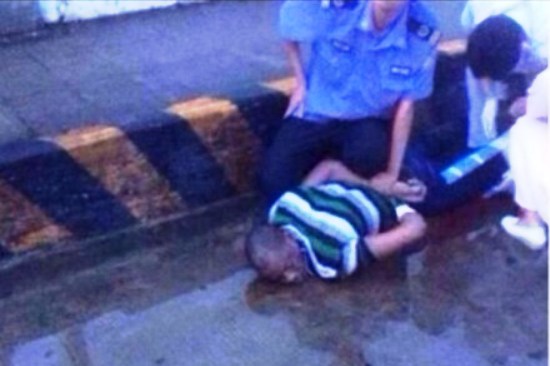 A male foreigner is dead after being confronted and shot by police when reportedly wielding a knife and attacking people in downtown Foshan, Guangdong Province.
At around 6pm on August 10 at the entrance to Huangqi Yifu Plaza, a man described as "dark-skinned" was carrying a knife with a blade estimated at 20cm long that he used to chase and stab pedestrians, reports Foshan Daily.
Police from the Nanhai sub-station were dispatched to the scene where they were able to successfully corner the suspect at Huangqi Bridge. When trying to subdue the suspect, police were met with force as the suspect violently resisted arrest and used the knife to attack police.
Police are said to have fired two warning shots to no effect. Police then opened fire on the suspect, who was struck in his right and left legs. Subdued, the man was sent to hospital for medical treatment.
Later that night at 8pm, the man died in hospital. A urine analysis has showed that the suspect was under the influence of methamphetamine at the time of the assault.
No other casualties have been reported. The nationality of the man is unknown.
***
UPDATED 11am, August 13: Pictures from the incident have been added.
There are no reported updates on the police investigation into the man's death. Here is a link to a news clip of the incident.
Photo: Sina News Video