Posted: 05/19/2014 10:35 am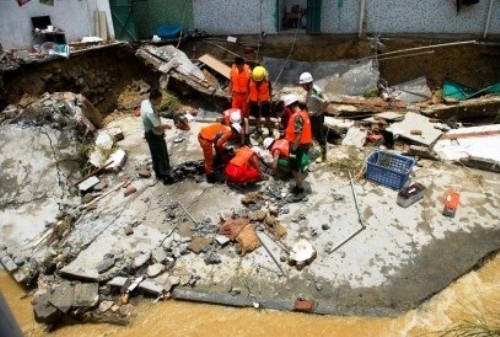 The heavy rains and flooding battering the Pearl River Delta and the east and north of Guangdong Province has taken another fatality, bringing the total number of victims to six.
Early on May 17, a landslide caused the destruction of a house in Taiyang Village, Shijing Community and swept away and killed a woman who was eight months pregnant.
From 1am until 4am, the total precipitation in Pingshan District, Shenzhen was recorded as 261mm. A local tributary of the Pingshan Creek was already swollen from days of rain by that time, leading to the landslide.
RELATED: Two Dead, One Missing as Dongguan Teens Swept Away by Floodwaters
The victim, 21 years-old and surnamed Zhong, lived in a house located next to Pingshan Creek that was destroyed by the landslide. Her father said he held on as tightly as he could until his own arm was injured, while the husband had said that there was no way to help her because the torrent was "too strong".
Zhong's body was found later that day at 5pm at a central drainage pipe.
The recent rain that has hit the cities of Huizhou, Shenzhen, Shanwei, and Qingyuan
is expected to continue until tomorrow.
RELATED: Huizhou Floods After 4 Hours of Torrential Rain [PHOTOS]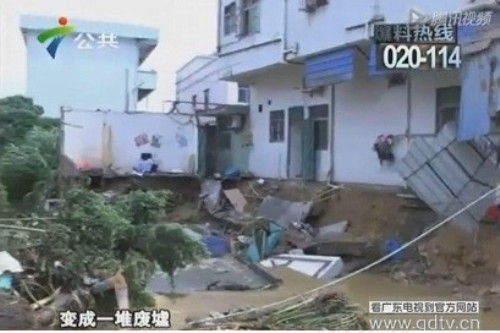 Related:
Photos: Nanfang Metropolis via Weibo