Posted: 06/12/2014 3:54 pm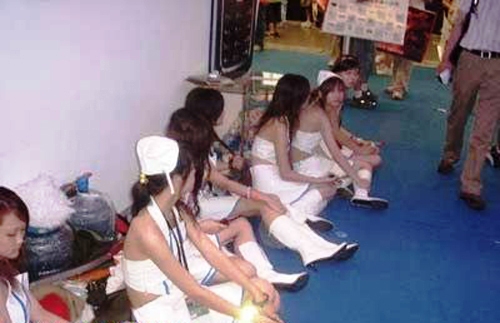 Over 3,000 people have been arrested as part of a police crackdown on prostitution in Guangdong, reports Caijing.
Ever since a high-profile CCTV report on prostitution in Dongguan, 3,033 people have been detained for prostitution-related crimes, of which 1,497 are described as profiteers or operators of prostitution-related businesses. The crackdown involves a total 1,121 cases in which 214 prostitution rings are said to have been busted.
Guangdong police have checked over 947,000 establishments in which 3,553 have been deemed illegal. Of these illegal establishments, 269 have been banned, 19 have had their certificates suspended, and 3,129 have closed.
READ: Prostitution Returns to Dongguan Under Protection of Local Police
As well, Guangdong police announced that 1,200 websites associated with prostitution have been shut down, and that one million QQ, WeChat, and Weibo accounts have been cancelled.
On Wednesday, WeChat announced they have shut down over 20 million WeChat accounts related to prostitution nationwide this year alone.
READ: Shenzhen Raid Captures Enough Prostitutes to Fill a Basketball Court
These announcements come as a group of legal experts allege convicted sex workers have been sent to labor camps for re-education, reports Radio Free Asia.
A letter signed by the group criticized the new "custody and education" system implemented in place of the controversial "re-education through labor" system abolished last year, saying there's no difference between the two.
Under the new system, the critics allege a person can be incarcerated by police for up to two years without trial for involvement in the sex industry, whether as a sex worker or a client.
***
Related stories:
Photo: cnhubei