Posted: 04/24/2014 4:55 pm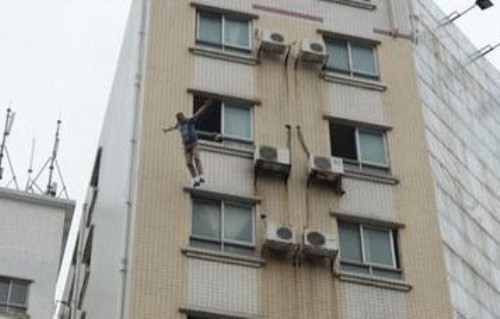 After the grisly stabbing that left a mahjong parlor manager dead on April 18, a massive manhunt was on to catch prime suspect Wu X Zhong that included a RMB 20,000 reward.
On the afternoon of April 23, Wu was tracked down to his Shilong Plaza apartment in Yuancheng District of the City of Heyuan, Guangdong. Trapped on the seventh floor with no way out, Wu threatened to jump. Police cordoned off the area, called firefighters, and arranged to have an air bag set up on the street below.
RELATED: Pregnant Woman Commits Suicide, Family Blames Hospital
The bureau chief of the Yuancheng police and his own friend Li tried to talk Wu down, but after an hour of negotiation, Wu jumped.
Wu landed on the air mattress below. He was taken into custody, and is facing criminal charges.
People threatening to jump from tall places are usually wanting to attract attention, and a good barometer of having gotten enough attention is if an air mattress gets set up underneath.
So, what do you know? They're not just full of hot air.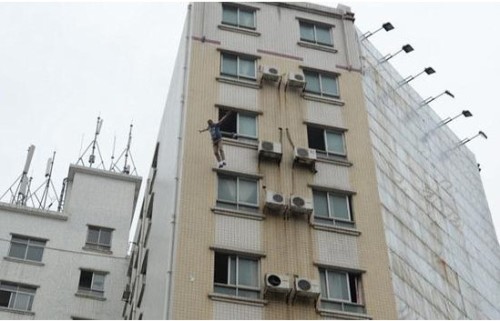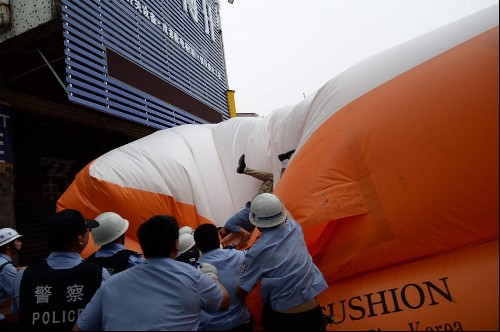 Photos: Dongguan Network
Related:
Threatening to Jump, Woman in Zhongshan Falls Asleep During Suicide Attempt
Suicide Affecting Laowai Population, too: Foreigner Threatens to Jump from GZ Building
Guangdong Schoolgirl Attempts Suicide Because Teacher Disapproved of Hairdo
A 16 Year-Old Boy Under Pressure At School Jumps to His Death in Shenzhen