Posted: 06/16/2014 11:53 am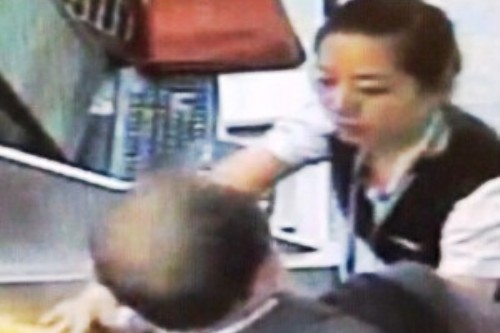 After having categorically denied that he hit a Shenzhen Airlines worker last week, SOHO CEO Pan Shiyi has now apologized for getting physical with the staffer. Pan said he was sorry the woman was hurt but that it was not his fault.
"I accidentally bumped the girl and I immediately apologized," Pan said.
READ: SOHO CEO Pan Shiyi Denies Striking Airline Attendant as
Photos Go Viral [VIDEO]
Photos and a video emerged last week that showed Pan standing beside a check-in desk in conversation with a Shenzhen Airlines worker.The airline worker can be seen in the video cradling her mouth after they both tried to gain possession of an object. Pan's sudden movement apparently resulted in him accidentally striking the woman.
Pan had been redirected to Shenzhen Airport after the engine malfunctioned on his plane to Beijing. Despite changing tickets for another flight to the capital, Pan was not allowed to board because his ticket had not been authorized at a security checkpoint.
Pan admitted many details of the story last week, including that he was delayed at Shenzhen Airport and was denied boarding, but he categorically denied having struck the woman, calling the accusation a "sheer rumor".
After the incident, Shenzhen Airlines issued a statement denying any physical altercation occurred between Pan and the airline worker.
Online rumors have surrounded Pan before. In 2012, allegations surfaced that Pan had fathered a seven year-old love child with a former mistress.
Photo: Nanfang