Posted: 10/9/2014 9:18 am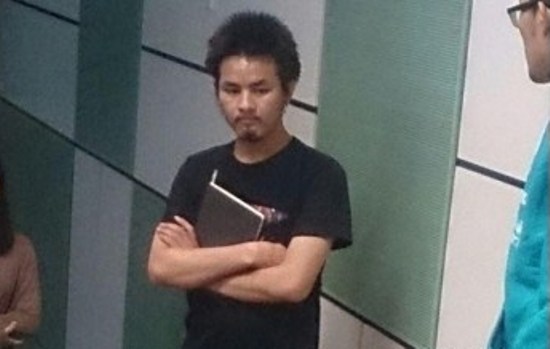 China is a country of great pride, a place of fervent nationalism. If you're wondering where such strong feelings come from, you'll find it comes from the same place where deep regret and humiliation dwell.
Two days ago, a 26 year-old mainland Chinese student named Liu physically attacked Cliff Buddle, a British instructor at Hong Kong University, for speaking English in class. Most of HKU's classes are taught in English, but that didn't seem to matter to Liu. Immediately before the assault, Liu spoke in Putonghua, saying, "Hong Kong has already returned to the mainland for 17 years now, why do they still use English in classes?"
While attempting to leave the class after the assault, Liu muttered, "A Chinese should be patriotic, and learn less English." When the police finally arrived, the self-described Tsinghua University student admitted that he thought there was nothing wrong with assaulting foreign nationals.
This isn't the first case of Mainland resentment towards Hong Kong. Many Mainland people who live in the city complain of discrimination, as Hong Kongers have traditionally seen their Mainland counterparts as "bumpkins" with less political and financial freedom. Some who have felt the wrath of discrimination have lashed out, most notably when a teen complaining about Hong Kong admitted to killing his dog by putting it into a washing machine to incite Hong Kongers.
But then there's the general disgust towards Hong Kong for maintaining its western-style way of life, most notably the English language. Physically assaulting an instructor, completely unprovoked, takes this nationalism to another level, and anytime something is done in the name of China naturally draws conflicting views from the people who live there.
Most of the comments online in China were disgusted by Liu's behaviour:
Agape亞卡比:
What does using English to teach a class have to do with the reunification of Hong Kong? Don't say that you're a university student; so easily prone to violence despite your schooling, do you call this civilized behavior? [angry.emoji]

一颗牛牛:
A loss of face!!!!!

腐爛叉燒要瘦:
[waving.emoji] Sick people need to take their medication.

留意身边事:
An idiot who knows how to study.

z我是小曾fr:
If you're not able to adapt, then don't go to university.

Dct吴迪:
No matter how long its been since reunification, it has nothing to do with your low abilities.

_FORK_Chikin:
Patriotic without reason
Some couldn't even believe it happened:
云在蓝山月在天:
Is there any proof? Yet another classic case of an inflammatory post.

Arealcooldanny:
This has to have been meticulously set up. Normal people are incapable of doing these things.

壞孩子胡建鋒_Rose:
I feel that this story is not as simple as it appears. Also, during this time of sensitivity, I think that the original poster shouldn't post this kind of story.
And then, those who applaud what Liu did:
ooo666ooo:
A beating well done. This increases our national prestige (happy.emoji)

羽翼天朝镇八荒:
Hong Kong people should still learn how to speak Putonghua.

Bea哇_:
Why insist on calling him a "mainlander"? In fact, what he's saying isn't without merit. After so many years of reunification, the English level in Hong Kong is still so much better than Putonghua!

Smokeriu:
Although I agree that everything he is saying is true, but extremism… all the same, you can't hit people.

ministry110:
That guy doesn't even understand Cantonese. On the day the world has been unified, once my great empire of China has vanquished a hundred countries, English will cease to exist.
To finish, there's a grab bag of sarcastic comments along with those that don't fit anywhere else, but make an argument of their own:
Kun_Leung:
It's true, you must speak Putonghua within the borders of China. This is the unbreakable rule. And yet, this is not to speak of the fact that since you're taking my money, you have to provide me with the proper service. You don't expect me to accommodate you, do you? Even if you're going to teach me English, you still have to do it in Putonghua [stiflelaugh.emoji]

Saited:
You have given much face to your countrymen. [tongueout.emoji]

邓雅儿KV:
Just saw the picture and read the comments and feel that the person in the middle of all this is still living in an age of face. The amount of face he lost is directly proportional to the amount he's invested in this lifestyle.

梓伊琳:
(This guy is) not the least bit cultured. At the very least, Hong Kong was better when it was under the control of the UK. Chinese can't be too arrogant and have such a high opinion of themselves.
Was it the archaic notion of "face" that prompted this assault? Did Liu feel so embarrassed at being so positively humbled by the worldliness of Hong Kong, so influenced by the west, that he was compelled to physically attack Buddle to preserve the honor of China?
Ironically, if Liu committed the assault because he felt he lost face, his assault lead to a much greater loss of face for Mainland China. Pride and shame are completely opposite emotions, but the other is never far away when you keep one close at hand.
***
Here's a Youtube video news report of the assault.
Photo: Cantonese Report Station